Rubbish Removal Caringbah
Professional Rubbish Removal in Caringbah
Are you looking for a trustworthy team for cleaning up messed things? Are you even worried about the rubbish after disposal where it goes? You should not lose the opportunity to sign the contract with one and only Dumpers Handybin. We, the most competent removalist in the market, are entirely conscious of the pros and cons of eliminating the rubbish and recycling the required waste.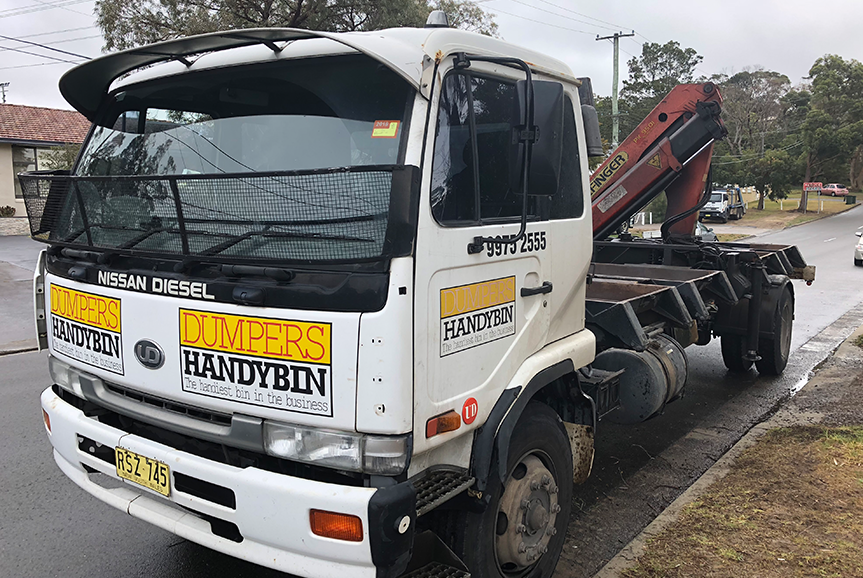 Choose Dumpers Handybin - Choose Quality Service
Dumpers Handybin has been in the field of rubbish removal in Caringbah for many years. We always respect our clients and stick to our commitments made to them. We are intended to plan further services for our clients that make them fully reliable and loyal towards us.
The Best Price to Quality Ratio
We know that for many people price is a big concern. It is for this reason that we have worked hard to provide a cost effective and for the most part a competitively priced services across the city.
We have done this all the while ensuring that we never cut corners that matter most to our clients. Our attention to every detail from delivery to payment for your skip bin ensures a hassle free experience and one which will make you join an ever increasing league of customers who choose us over many others.
Dumpers Handy Bins service the Sydney metropolitan area – specialising in the Sutherland Shire and Central Coast.
We have all types of bins to serve your needs, including mini bins, skip bins, rubbish bins for hire. Dumpers Handy Bin also offer a rubbish removal service for your convenience. We are a bin hire, mini bin and rubbish skip company based in Sydney.
Highly competitive rates

Exceptional customer service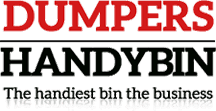 Same day turn around

Mixed or heavy-load specialists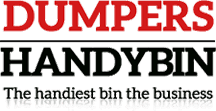 Highly competitive rates

Exceptional customer service
Same day turn around

Mixed or heavy-load specialists
Environment-Friendly Approach



Are you really concerned about the harmful effects on our planet? There are few things that need to be considered before recycling the waste as there are some wastes that are quite hazardous for our environment, and we have detailed proficiency about the waste management system and recycling the products that are useful for our atmosphere.



24 x 7 Service



Everyone appreciates the promptness towards their work, and likewise, our professionals also follow their given timelines to attain the target dedicated to them in Caringbah. Moreover, we are available 24x7, which implies that you do not have to be concerned about the rubbish removal as it will be committed as per your flexibility.



Recycling the waste



We are open to serve our customers in Caringbah as well as our nature. It would be great if we contribute to our environment through you. Recycling the rubbish is an essential part of waste removal and hiring professionals like us is a crucial need indeed. Don't you think it will be great in serving our environment as well? For us, our clients and our environment are the primary objectives focused on the top priority list.



Realistic Approach



To succeed in any work, there is a need for proper devotion and commitment, and at Dumpers Handybin, we have a realistic approach towards our customers. We are among the topmost companies with great practical experience with intense knowledge of eliminating the rubbish. You can effortlessly unite with us for the contract as we have diversified tools and equipment to remove the rubbish appropriately.



Save Time And Money



Are you stuck in between your job and household chores? You might be quite busy with all your struggles each day and along with this dealing with all the problems in your life. Why worry if you can hire a rubbish removalist in Caringbah? We are just a call away; our experts will reach your home instantaneously and the work performed by our specialist is also affordable and extraordinary.



Why choose Dumpers Handybin?
Rubbish removal is quite often a serious work that needs to be performed immediately. We believe in responding to our clients very quickly. Let's have a look at the efficient actions and services we provide.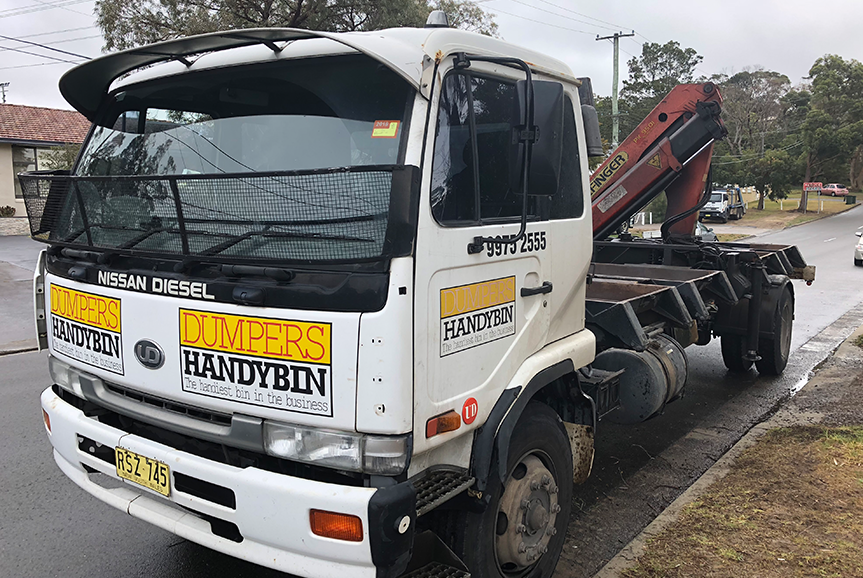 Quick Service: Being in the market for many years, we appreciate the importance of waste management, and it needs to be taken care of in no time; hence our squad is constantly prepared to accelerate the job assigned to them E


Experience: Practical knowledge is something that needs to be applied in the workplace, too, and similarly, our specialists apply their accumulated knowledge into the work field as well


Customer Satisfaction: Our main objective towards our work is one, and only customer satisfaction and we put all our efforts into doing a great job to make our customers delighted
Contact Us - Dumpers Handybin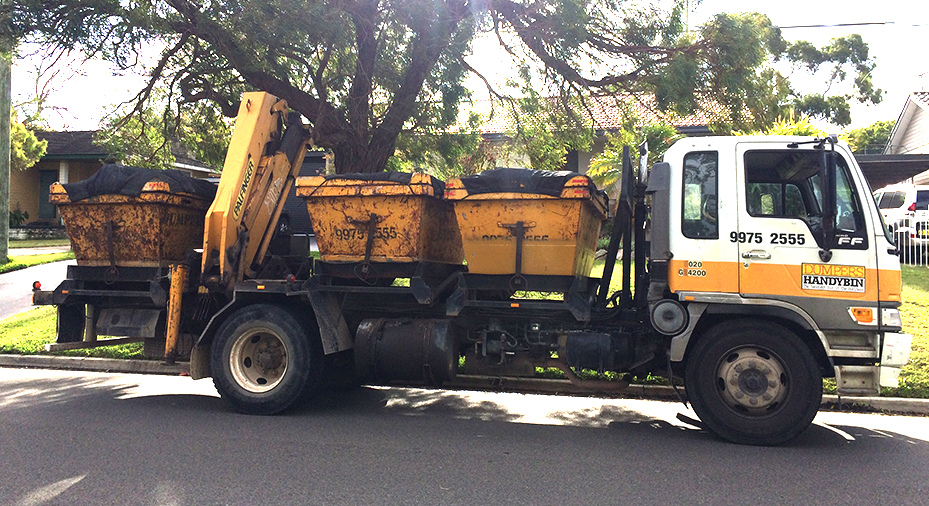 Don't wait anymore and contact us for all your queries. We will be happy to respond. Call us on 02 9056 8108 and talk with our customer executive right away!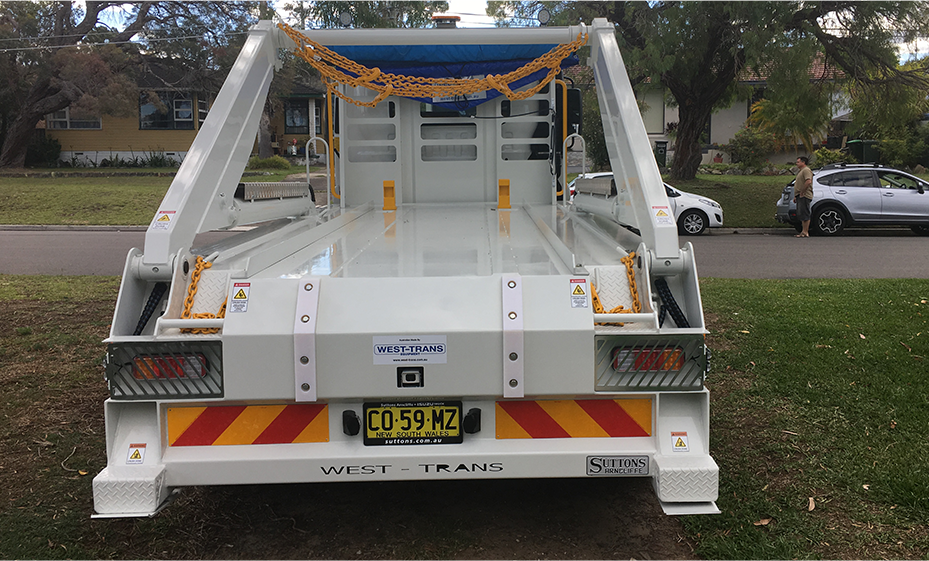 are you getting what you paid for?
Dumpers Handybin Guarantees |
100% Customer Satisfaction
Dumpers Handybin (owned and operated by Goodskips Pty Limited) is a dynamic waste management company, specialising in skip bin hire and rubbish removal services that offers efficient and economical rubbish removal and disposal. Proudly Australian owned since 1987.