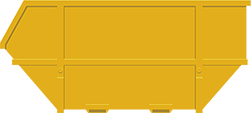 2 Cubic Metre Dumpers Handybins
These Handybins are 2.4 metres long, 1.2 metres wide and 0.9 metres high. A very handy size for heavy building rubble, bricks, tiles, concrete, rock and dirt especially when you can place these skip bins in convenient spots all around the site.
By using more than one of our Dumpers Handybins placed in convenient locations around your site we can give you the same capacity as the big bins, with greater flexibility. And it needn't cost any more.
We get rid of your rubbish as it's created and that's very handy. In some areas we also have 3 and 4 cubic metre Handybins, see "Pricing" for areas with these bins.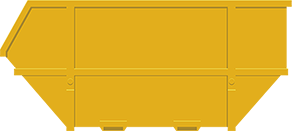 3 Cubic Metre Dumpers Handybins
Available in the Northern Beaches, Upper North Shore, Ryde, Hills District, the Outer West, Campbelltown and Penrith areas, these Handybins are 2.4 metres long, 1.2 metres wide and 1.2 metres high. They are ideal for building waste, green waste and domestic clean ups.
Our trucks are equipped with mobile cranes giving you the most flexible skip bin placement system available. Your Handybin comes with a handy placement system. So the Handybin goes where you want it to. Over a wall. Inside the building itself. Even on the first floor slab if access permits.
All this flexibility means you don't have to spend time and effort carting rubbish to the bin as we can usually get the bin closer to the rubbish and that's got to be saving you money.
A Dumpers Handybin is just so handy. Use it to clean up around your construction site. Use it for landscaping. Use it for renovating. Use it for backyard clean ups.
Our trucks are equipped with a mobile crane making the delivery and pick up of your Dumpers Handybin(s) very handy indeed. Depending on access we can deliver Handybins over fences, up on higher ground and down to lower ground.
There is no end to the number of time and effort saving ways to use a Handybin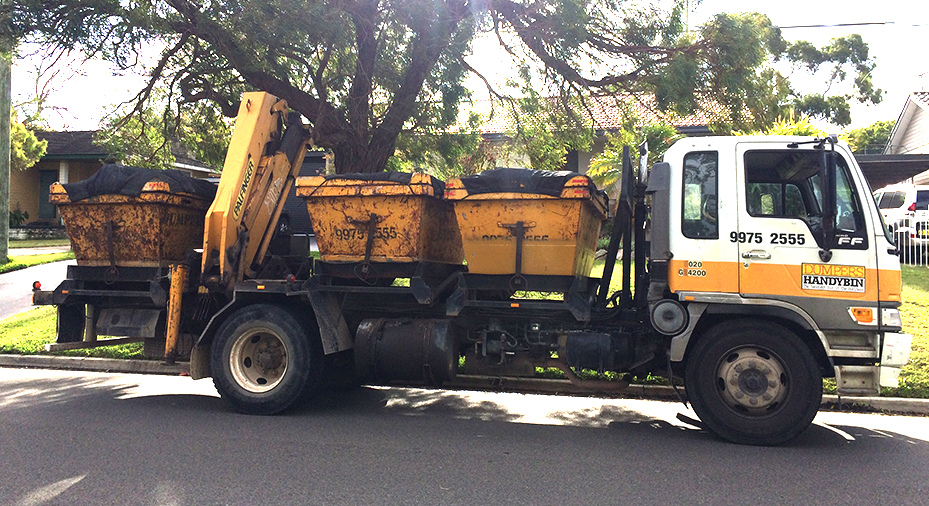 You never have to wait long for a Handybin. The truck has the capacity to carry up to 25 empty bins. Operators can be contacted at any time through their mobile telephones.
And when you book though our Central Booking Office on 02 9056 8108 the computerised job allocation and control system sees to it that there's no unnecessary delay in getting the skip bin to you on time, every time.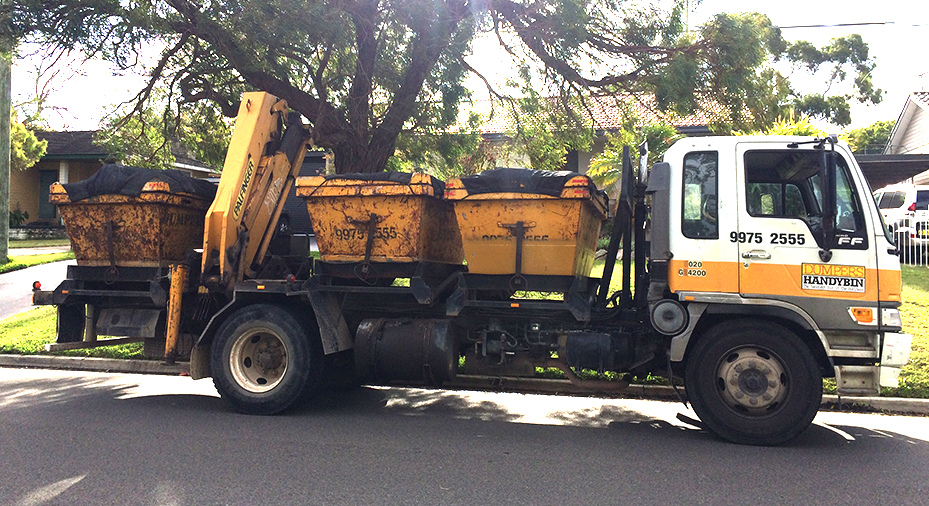 are you getting what you paid for?
Dumpers Handybin Guarantees |
100% Customer Satisfaction
Dumpers Handybin (owned and operated by Goodskips Pty Limited) is a dynamic waste management company, specialising in skip bin hire and rubbish removal services that offers efficient and economical rubbish removal and disposal. Proudly Australian owned since 1987.