Affordable Rubbish Removal Services in Hornsby
Have you ever thought of securing a healthy environment? Cleanliness is one of the essential parts of healthy living as it reflects our personality internally and externally. Going eco-friendly and maintaining good hygiene is the key element to prevent various diseases. Have you gone through any of the companies which are well versed in handling rubbish? But you are not supposed to go through this long process when one of the prominent companies, Dumpers Handybin, is well-known in the city of Hornsby. Now, get the best rubbish removal services from a cheap company and go green!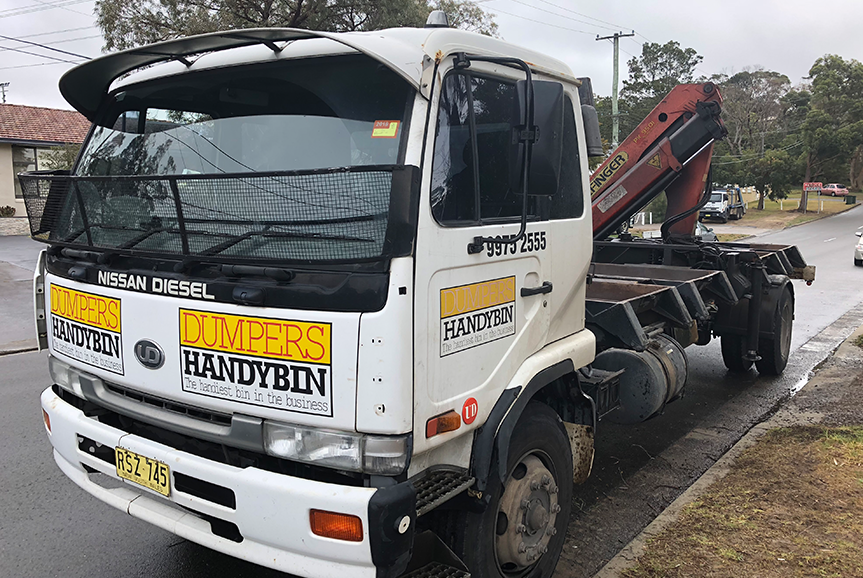 Dumpers Handybin - Get The Green Environment You Always Wanted
If you are thinking of hiring professional rubbish removalist and wish to revamp your environment to go green? Just allow us to make your dream come true with efficient rubbish removal in Hornsby by Dumpers Handybin! Here are some advantages of hiring us:
The Best Price to Quality Ratio
We know that for many people price is a big concern. It is for this reason that we have worked hard to provide a cost effective and for the most part a competitively priced services across the city.
We have done this all the while ensuring that we never cut corners that matter most to our clients. Our attention to every detail from delivery to payment for your skip bin ensures a hassle free experience and one which will make you join an ever increasing league of customers who choose us over many others.
Dumpers Handy Bins service the Sydney metropolitan area – specialising in the Sutherland Shire and Central Coast.
We have all types of bins to serve your needs, including mini bins, skip bins, rubbish bins for hire. Dumpers Handy Bin also offer a rubbish removal service for your convenience. We are a bin hire, mini bin and rubbish skip company based in Sydney.
Highly competitive rates

Exceptional customer service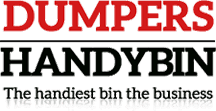 Same day turn around

Mixed or heavy-load specialists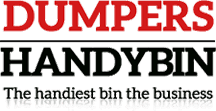 Highly competitive rates

Exceptional customer service
Same day turn around

Mixed or heavy-load specialists
High Flexibility



We at Dumpers Handybin, have highly skilled professionals who will arrive at your doorstep within the provided time frame. Moreover, all the rubbish is collected with the appropriate tools and equipment to make the complete change in the surroundings and bring cleanliness in the nearby area. Clearing, collecting, and disposing of the rubbish is all a time taking process. Still, it is not the case with Dumpers Handybin where our specialists are highly flexible and complete their tasks instantaneously.



Accessible Services



We have taken our services to the next level as our job is quite money worthy and you can easily afford our assistance at an unbelievably cheap and reasonable cost. We do charge according to the services provided and hence people from Hornby can surely afford our great services.



Efficiency In Removing Rubbish



From metal items to any perishable ones, we know how to dispose of the specific rubbish appropriately as we have a unique strategy in waste management. This is why we are one of the excellent rubbish removal companies in Hornsby.



Immediate Assistance



We understand the importance of our job and our experts provide instant services to avoid any health danger. Hence, we are here to assist you at regular intervals and accomplish our responsibility regularly.



Proficient Experts



You always want to employ very qualified people. Hence, this is the case with us, too, as we appoint individuals capable of completing their tasks and have those qualities that everyone can appreciate. We have a team of motivated and competent professionals who work with great loyalty along with teamwork.
Why Hire Dumpers Handybin?
We expect that we have been explaining our qualities, and we tend to achieve it too. The main aim of our services is to satisfy the customer needs with extraordinary performances delivered by our masters. Let's not hesitate anymore and decide the future of our planet. We furnish detailed services and manage to outperform all our competitors in the market.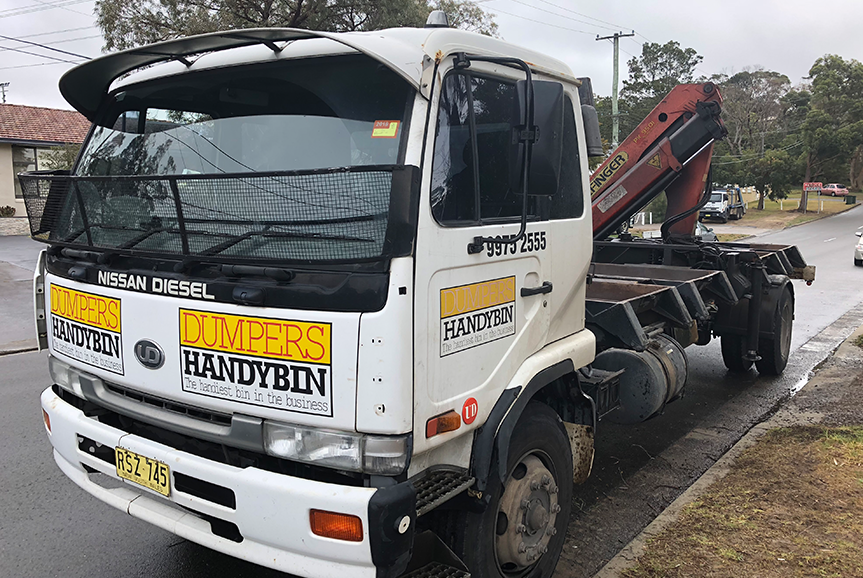 What Else Do Dumpers Handybin Offer?
We offer you complete details of our services list.

Possession of a legal license

We do not delay in delivering our work and try to attain the task within the given time frame.

We follow all the Process of legislation laws, and we ensure working within legal limits.

Accessible at ridiculously cheap rates to remove rubbish.

Recyclable waste management with efficiency at the workplace.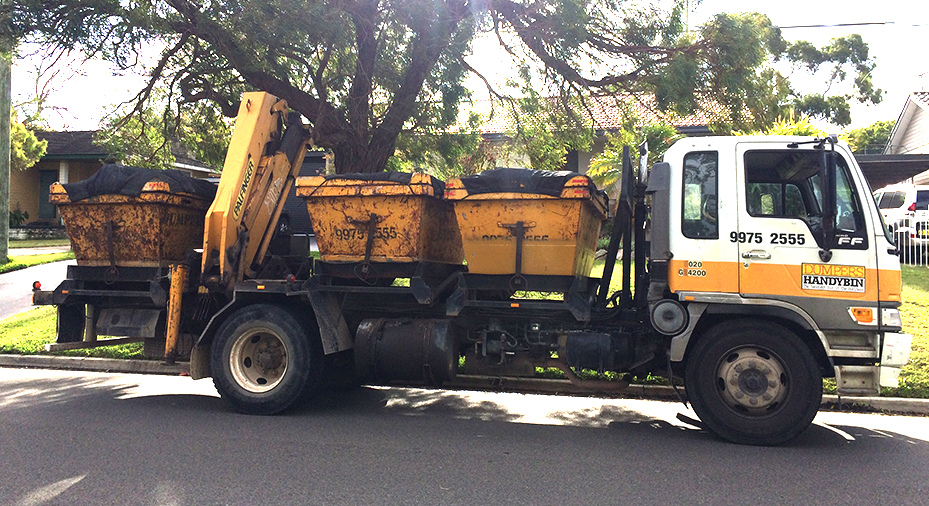 We are open to discussion and finalising the deal. So, what is stopping you? We are just a call away. Call us on 02 9056 8108, We will be happy to serve you!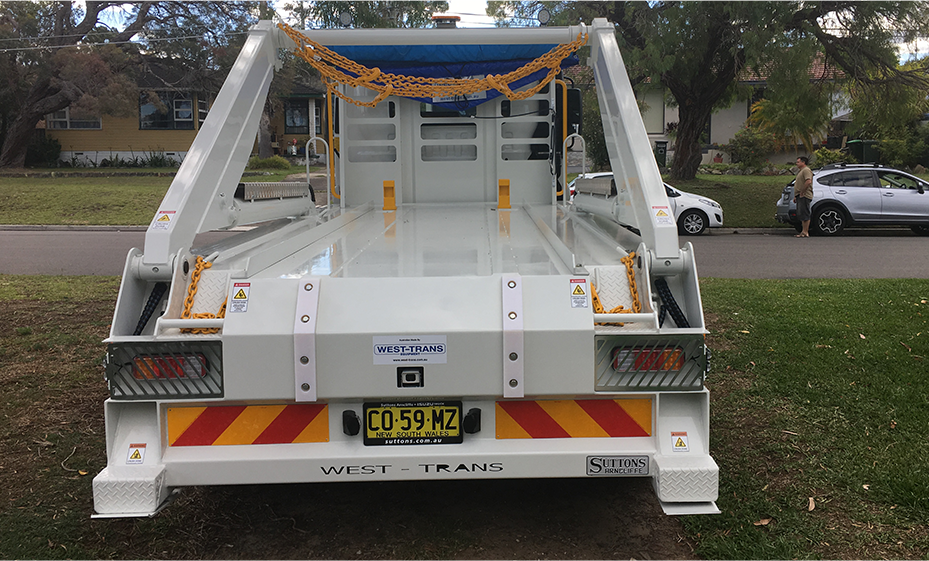 are you getting what you paid for?
Dumpers Handybin Guarantees |
100% Customer Satisfaction
Dumpers Handybin (owned and operated by Goodskips Pty Limited) is a dynamic waste management company, specialising in skip bin hire and rubbish removal services that offers efficient and economical rubbish removal and disposal. Proudly Australian owned since 1987.