Rubbish Removal Taren Point
Rubbish Removal Services in Taren Point at the Best Prices
Flushing tasks down the drain can be one of the most efficient ways to free up time and effort while also making a tidy pile of trash. But not all tasks are created equal. What's the best method for removing this type of waste from your home? Unfortunately, not all home waste removal methods are created equal. Here is where Dumpers Handybin and our rubbish removal services come into picture.

Dumpers Handybin was established in Sydney and is expanding to Taren Point and other allied areas. At Dumpers Handybin, we provide an affordable, convenient, reliable, professional rubbish removal service for your home or office. We pride ourselves on excellent customer service, and customer satisfaction is our chief objective.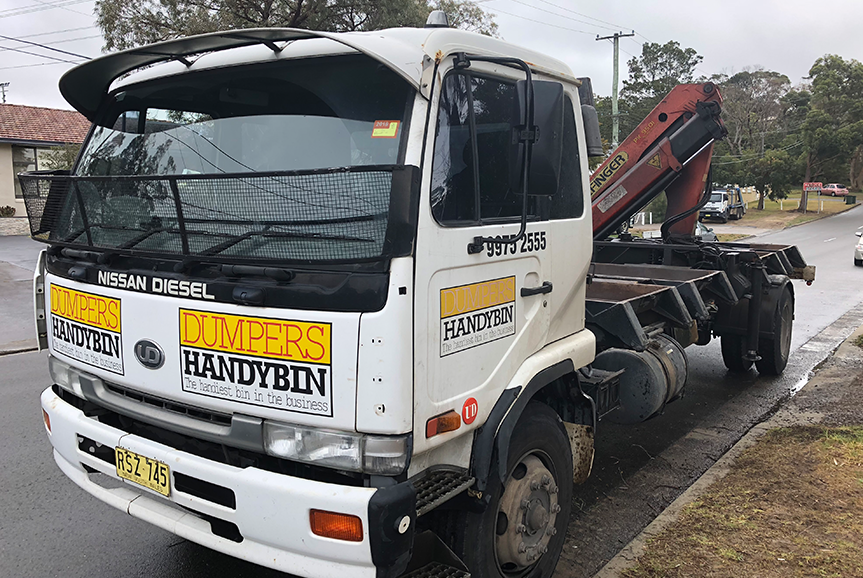 By providing a cost-effective and value-driven bin service, Dumpers Handybin aims to help business owners with rubbish removal. This saves them time, money and the frustration that comes from having to find a new home for excess rubbish. Businesses need to focus on growing their sales and servicing their customers, not emptying their bins. Utilising a service provider is cost-effective as well as an environmentally friendly solution.

Having a safe and efficient rubbish collection system can be a particularly important part of any community. Dumpers Handybin is designed to both store rubbish and collect it efficiently for rubbish removal. Our environmentally friendly method allows us to reduce the amount of rubbish retained after each use depending on the type of dumpster used.
The Best Price to Quality Ratio
We know that for many people price is a big concern. It is for this reason that we have worked hard to provide a cost effective and for the most part a competitively priced services across the city.
We have done this all the while ensuring that we never cut corners that matter most to our clients. Our attention to every detail from delivery to payment for your skip bin ensures a hassle free experience and one which will make you join an ever increasing league of customers who choose us over many others.
Dumpers Handy Bins service the Sydney metropolitan area – specialising in the Sutherland Shire and Central Coast.
We have all types of bins to serve your needs, including mini bins, skip bins, rubbish bins for hire. Dumpers Handy Bin also offer a rubbish removal service for your convenience. We are a bin hire, mini bin and rubbish skip company based in Sydney.
Highly competitive rates

Exceptional customer service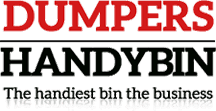 Same day turn around

Mixed or heavy-load specialists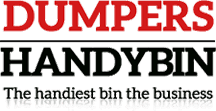 Highly competitive rates

Exceptional customer service
Same day turn around

Mixed or heavy-load specialists
Commercial Rubbish Removal - Taren Point

At Dumpers Handybin, we provide commercial rubbish removal services for your office in Taren Point or industrial property, such as shop units, factories, warehouses, storage facilities, retail outlets, pubs, and clubs. Our range of services for commercial clients includes rubbish collection, skip bin hire, domestic & commercial rubbish removal & disposal. We provide a one-stop-shop for all your rubbish removal needs.

Get our professional rubbish and junk removal in Taren Point. We take away almost any type of waste regardless of its type or volume, and we do it on time, at your convenience. Moreover, you don't have to worry about the safety of your staff or your premises because our services are performed by qualified and licensed experts in commercial rubbish removal, junk removal and site clearance.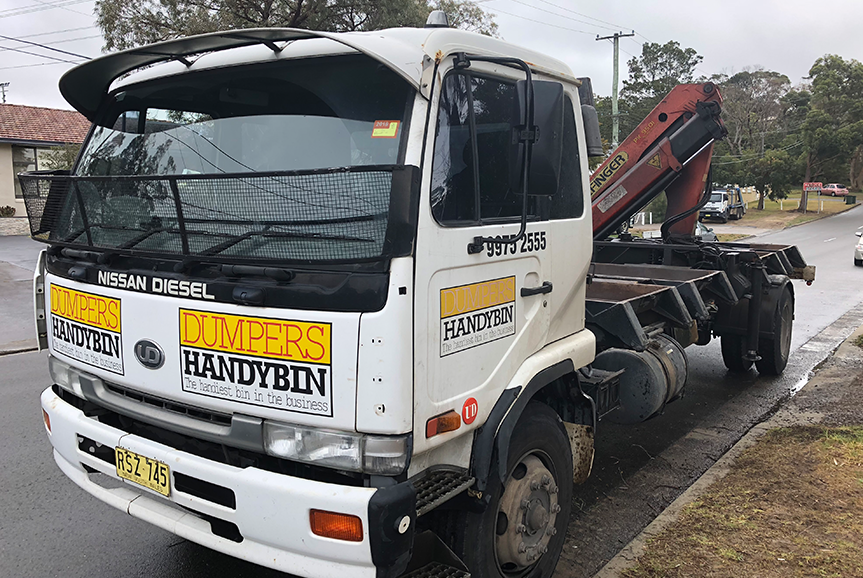 For One, For all.




With our efficient and reliable rubbish removal and collection for domestic, commercial clients at competitive prices. Our range of work includes bin cleaning, scrap metal disposal, stain removal, junk removal, skips bin hire and general waste collection. Dumpers Handybin provides rubbish removal services in Taren Point, and we cover all areas of the entire south-west region. We are proud to have the enviable reputation of producing a superior class service that has been built on year after year by satisfied customers.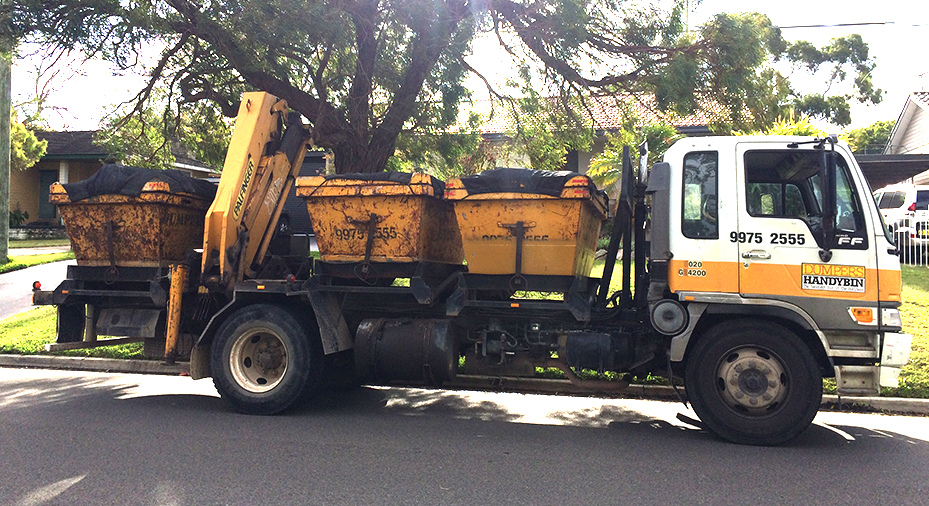 We deliver big solutions for small problems. Our team of professionals at Dumpsters Handybin has scraped hundreds of thousands of tonnes of rubbish from homes and offices in Taren Point, offering same-day rubbish removal services, waste bin collection, furniture removal services, carpet cleaning, customer bins, and skip bin hire all at affordable prices to help you clean up any space you're in. You can come to us with high expectations, and we can exceed every single one of those. We have all sorts of rubbish removal services and all you have to do is ask.

Pick up your cell and dial 02 9056 8108 to talk with our customer executive and get your rubbish in Taren Point sorted today!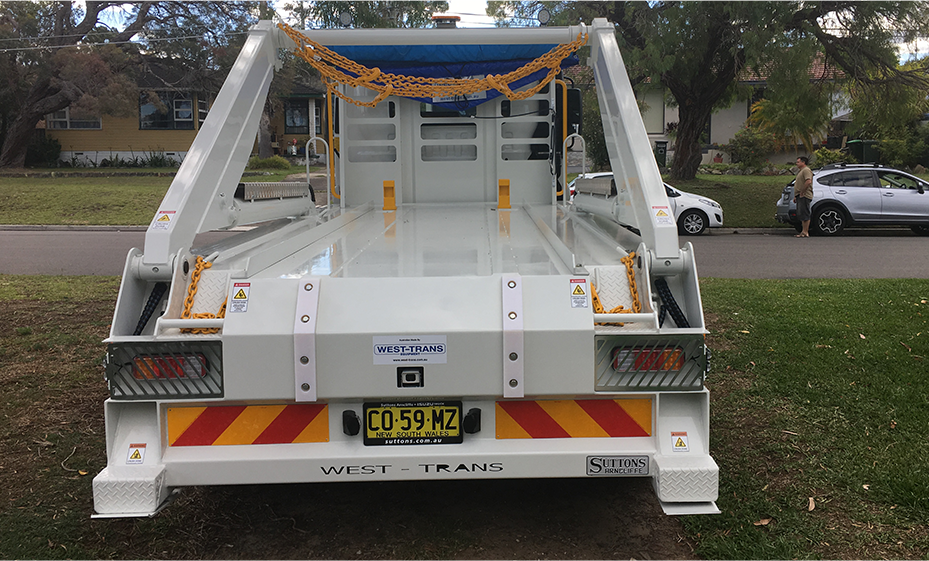 are you getting what you paid for?
Dumpers Handybin Guarantees |
100% Customer Satisfaction
Dumpers Handybin (owned and operated by Goodskips Pty Limited) is a dynamic waste management company, specialising in skip bin hire and rubbish removal services that offers efficient and economical rubbish removal and disposal. Proudly Australian owned since 1987.