Commercial Rubbish Removal Services in Botany, Sydney
We at Dumpers Handybin specialize in removing all kinds of rubbish. We also cater to both commercial and residential clients and our prices are as low as they get in this industry. We have been in the business since 1987 and as such we have accumulated more than 30 years of experience in the industry. Our services are also quick and friendly. Apart from that, we are always punctual. We are also proud to say that we are a true-blue Australian business. So, if you are looking for reasons to hire us, for rubbish removal in Botany, we believe that we have given you some good ones now.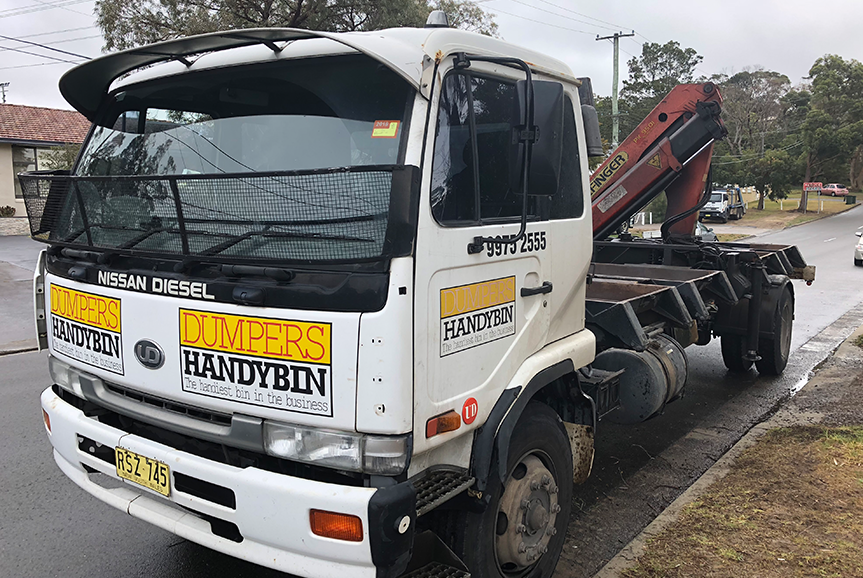 Why are our services so important?
Botany is a developing area and as such rubbish piles and waste are major sources of environmental pollution in this part of the country. This is the reason why we are offering rubbish and waste disposal and collection services throughout the region. We want to make sure that the entities developing the area and the people living over here can control and tend different kinds of junks. It is such a pressing need that has made our rubbish removal in Botany services so especially important in the region.
The Best Price to Quality Ratio
We know that for many people price is a big concern. It is for this reason that we have worked hard to provide a cost effective and for the most part a competitively priced services across the city.
We have done this all the while ensuring that we never cut corners that matter most to our clients. Our attention to every detail from delivery to payment for your skip bin ensures a hassle free experience and one which will make you join an ever increasing league of customers who choose us over many others.
Dumpers Handy Bins service the Sydney metropolitan area – specialising in the Sutherland Shire and Central Coast.
We have all types of bins to serve your needs, including mini bins, skip bins, rubbish bins for hire. Dumpers Handy Bin also offer a rubbish removal service for your convenience. We are a bin hire, mini bin and rubbish skip company based in Sydney.
Highly competitive rates

Exceptional customer service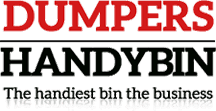 Same day turn around

Mixed or heavy-load specialists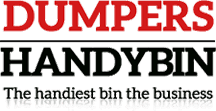 Highly competitive rates

Exceptional customer service
Same day turn around

Mixed or heavy-load specialists
What kinds of rubbish do we take?
Over the years we have built up a great reputation for delivering all kinds of rubbish removal services in the region. Our team of removalists is highly skilled and equally well trained. Therefore, it can deal with different types of rubbish such as the following:
Household Rubbish
Scrap Metals
Construction Site Junk
Commercial Rubbish
Damaged Electronics
We would like to point out that our services include – but are not limited to – the categories of wastes. So, even if your waste or junk is not on this list you need not worry. As the best name for commercial rubbish removal in Sydney, we would remove them too.
All you need to do in this case is call us at 02 9056 8108 and provide information on the type of junk or waste that you have. You can always talk to us, and we would find a time for the service that is mutually agreeable.
A few words on our team
As we have said already, our rubbish removalists are experts in such work. All our team members have undertaken hours of arduous training to become the experts that they are now. Therefore, they can offer you the best rubbish removal service in Botany.
As we have said already, we have close to 34 years of experience in the industry. So, in this time we have participated in various projects that differed from each other in terms of workload requirements. We have also worked throughout all the suburbs of Sydney. More importantly, we are proud of the quality that we can deliver through our services. Our team members always use the most appropriate techniques in keeping with your project. The same also goes for the tools that they use for such work. Therefore, there is no parallel for our commercial rubbish removal in Sydney services.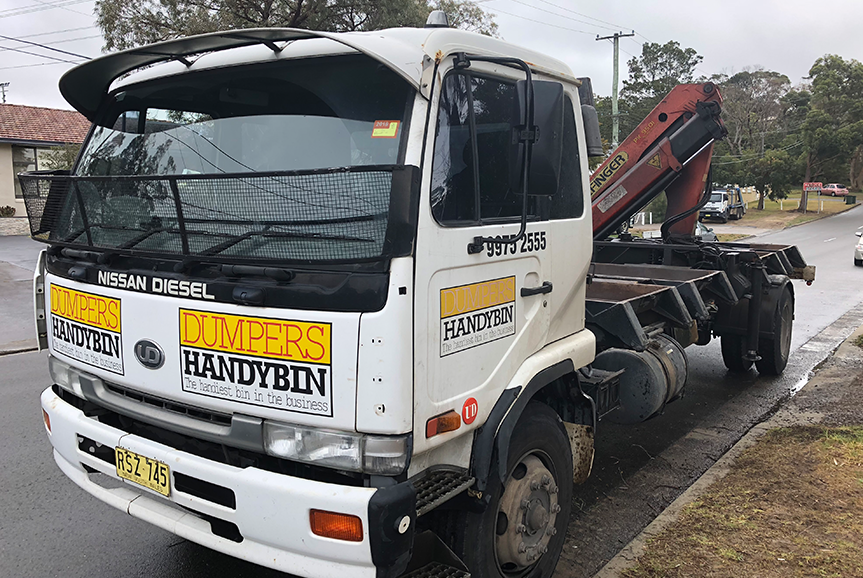 This makes sure that we can do your work most safely and quickly. We guarantee you that our work would satisfy you completely. Our services would safeguard your well-being and uplift the same as well. At the same time, we also wish to ensure that we dispose of and handle all the junk, which you do not want, in such a way that it does not endanger the surrounding environment. This is the primary reason why we are regarded as the most professional among companies that offer rubbish removal in Botany.
Come and be benefited by our experience.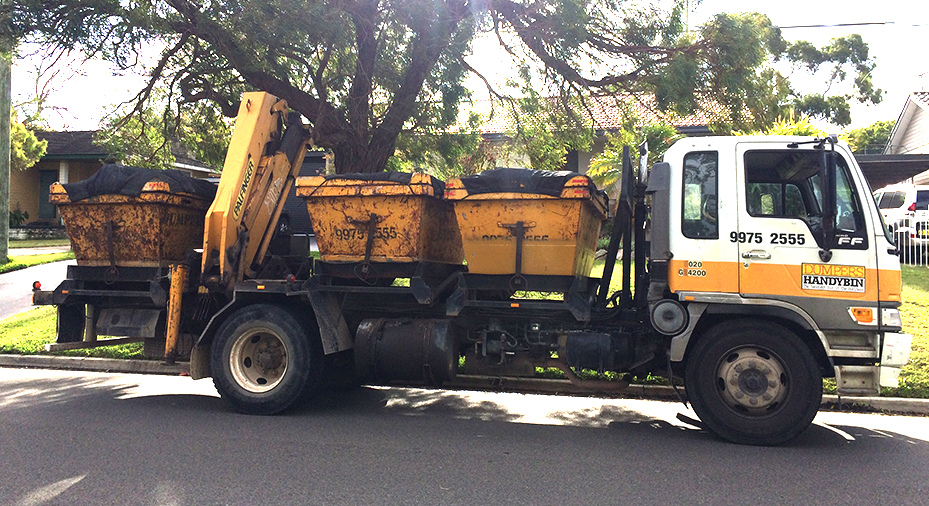 So, if you want to work with a company that you can put your faith in for commercial rubbish removal in Sydney get in touch with us at 02 9056 8108. We promise you that we would get rid of all the unwanted junk from your premises in such a way that you would not have to worry at all. You can also be sure that we would take all the necessary precautions in these cases so that you – and the environment around you – are safe from the threats that such junk usually poses.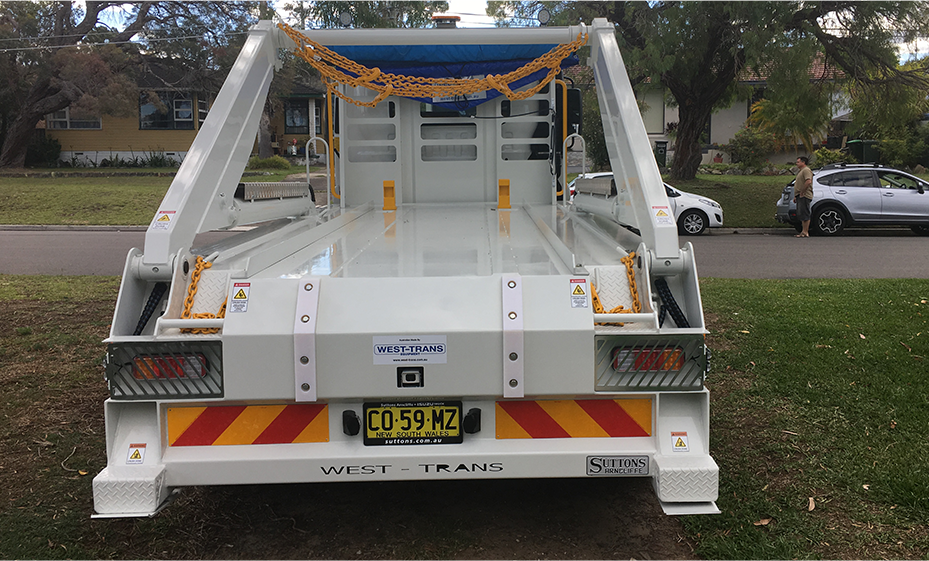 are you getting what you paid for?
Dumpers Handybin Guarantees |
100% Customer Satisfaction
Dumpers Handybin (owned and operated by Goodskips Pty Limited) is a dynamic waste management company, specialising in skip bin hire and rubbish removal services that offers efficient and economical rubbish removal and disposal. Proudly Australian owned since 1987.