Rubbish Removal North Sydney
Waste Management in North Sydney by Expert Rubbish Removals
Waste Management is crucial, and people should understand its importance as it is not an effortless duty. Well-skilled specialists execute it, and to deal with favourable management of rubbish removal and disposal, you must ensure to choose consistent rubbish removalists who are highly professional in accomplishing the assigned task.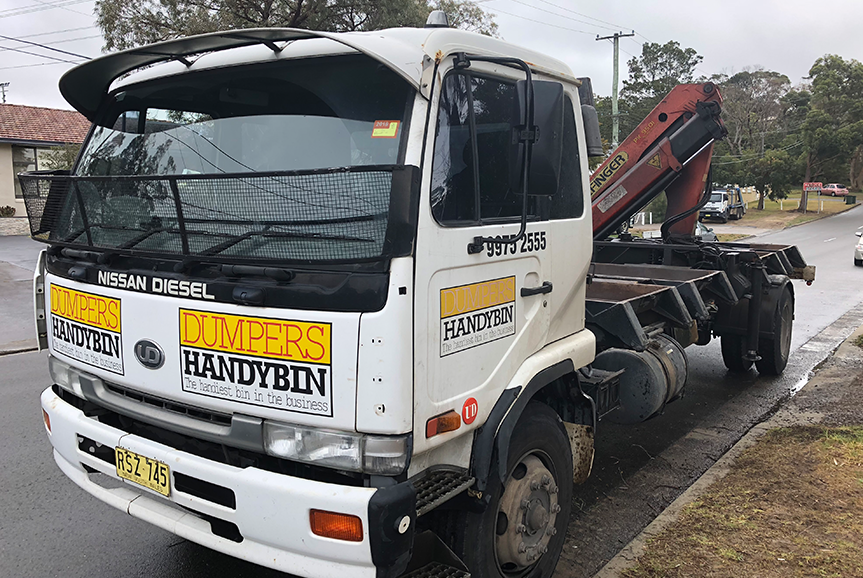 Dumpers Handybin, the renowned company which is one of the most popular and worthwhile rubbish removal companies in North Sydney you must have undoubtedly heard of. And you can prefer authorising us for rubbish removal with excellent efficiency, client happiness and fulfilment. We deal with different types of rubbish removal processes like commercial, household, offices, etc.
The Best Price to Quality Ratio
We know that for many people price is a big concern. It is for this reason that we have worked hard to provide a cost effective and for the most part a competitively priced services across the city.
We have done this all the while ensuring that we never cut corners that matter most to our clients. Our attention to every detail from delivery to payment for your skip bin ensures a hassle free experience and one which will make you join an ever increasing league of customers who choose us over many others.
Dumpers Handy Bins service the Sydney metropolitan area – specialising in the Sutherland Shire and Central Coast.
We have all types of bins to serve your needs, including mini bins, skip bins, rubbish bins for hire. Dumpers Handy Bin also offer a rubbish removal service for your convenience. We are a bin hire, mini bin and rubbish skip company based in Sydney.
Highly competitive rates

Exceptional customer service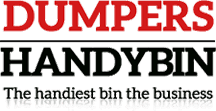 Same day turn around

Mixed or heavy-load specialists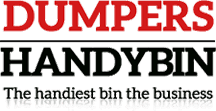 Highly competitive rates

Exceptional customer service
Same day turn around

Mixed or heavy-load specialists
Services Offered By Dumpers Handybin
Have a glance at the excellent services that we provide with utmost faithfulness.
Pricing Strategy



Being the number one company in North Sydney, we offer you a pricing strategy that is quite simple and reasonable. We organise everything and make our clients comprehend the value of our services which are well known in North Sydney and nearby cities. The expenses involved in removing rubbish are meagre.



Very Beneficial



We at Dumpers Handybin work with excellent efficiency with all our designed tools and equipment. Looking at our undertakings, we have achieved a milestone in the business of our company. Our services are relatively valuable to all our customers as we do whatever we can to help.



Reliability



Our skilled expertise makes our work vigorous, and we are well aware of the techniques, processes, the strategy involved in managing the waste and then disposing of it appropriately. Therefore, we are well known for our skilled workers in the city of North Sydney. We are one of the most famous rubbish removals companies located here.



Eco-Friendly



The garbage collected in the nearby areas of the home, or any business may directly increase pollution and spread harmful effects. This seems to be quite an ugly part, but we as professional experts are adequately instructed to follow all the norms to collect the rubbish and dispose of it accordingly. It is one of the reasons for you to appoint us as it will be positive for you and the environment to keep the surroundings clean and maintain proper hygiene.



Legally Licensed



Waste Management, recycling waste is our primary objective towards cleanliness and creating a healthy environment. Our company holds a valid license to save recyclable waste fruitfully. We are equipped with adequate machinery to differentiate between harmful and hard rubbish. So, what are you waiting for? Just hire Us, an outstanding rubbish removalist at North Sydney, for managing the waste.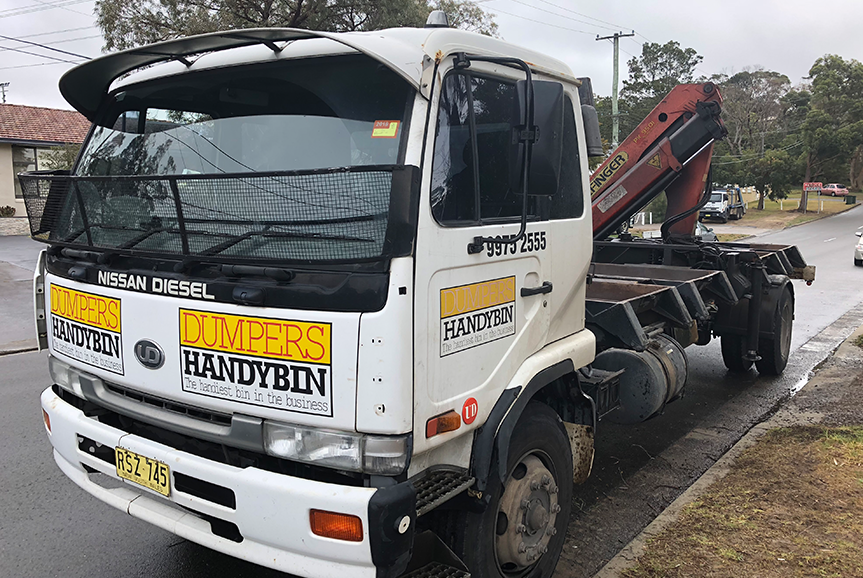 Why Choose Dumpers Handybin?
Rubbish removal is not an effortless job and fighting with waste has become necessary to save our environment and to be healthy. We give importance to all our operations and make them successful. For Rubbish removal, you can indeed choose Dumpers Handybin to make your atmosphere perfect and decent. Our skilled experts consistently fulfil their commitment and reach on acceptable timelines allotted to them. We are passionate and focused on achieving our objective and are working to adopt a healthy policy to save nature. Our only aim is to eliminate the waste burden on mother earth that cannot be recycled.
Contact Us - Connect With The Best Rubbish Removal Company in North Sydney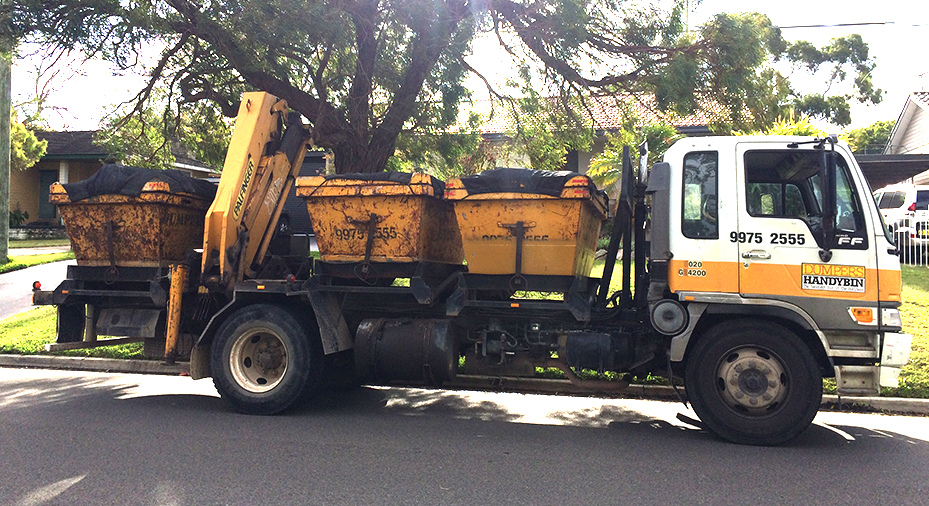 With a wide range of our rubbish removal services, we are here to help you, and therefore, you can call our experienced team and get rid of the rubbish immediately. Call us on 02 9056 8108 and talk with our customer executive right away!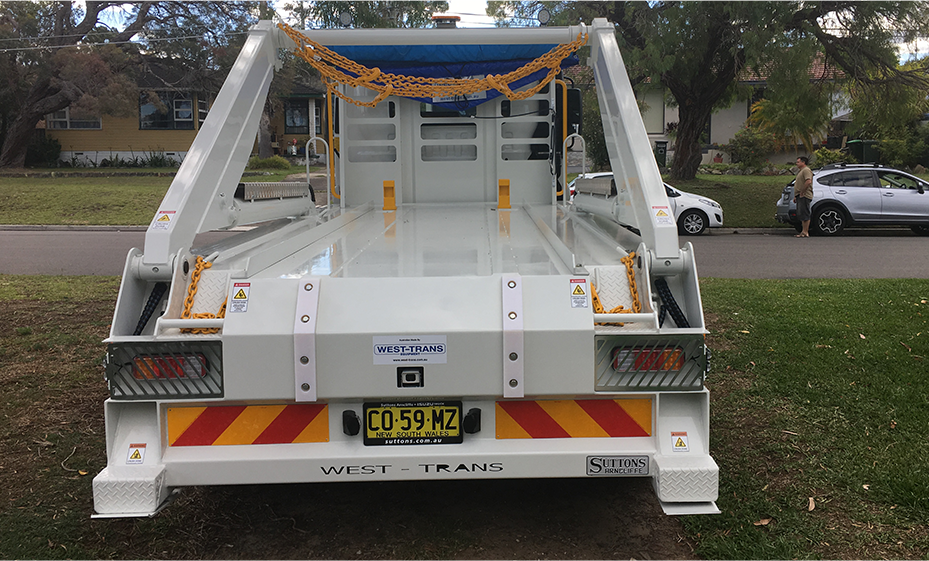 are you getting what you paid for?
Dumpers Handybin Guarantees |
100% Customer Satisfaction
Dumpers Handybin (owned and operated by Goodskips Pty Limited) is a dynamic waste management company, specialising in skip bin hire and rubbish removal services that offers efficient and economical rubbish removal and disposal. Proudly Australian owned since 1987.