Rubbish Removal Oyster Bay
Residential and Industrial Rubbish removal in Oyster Bay
Rubbish removal is probably the most important component of a waste management process. Having full control over your dumpster rental is the best way to make sure you can keep your business or home clean and in order. Dumpers Handybin offers the best garbage collection service in Oyster Bay with same-day pickup. We operate 24/7 so you don't have to worry about finding your own personal trash hauler.

Dumpers Handybin is an affordable, reliable, and on-demand rubbish removal service in Oyster Bay. We take great pride in the work we do and do it so well that our customers tell all their friends about us. Having a bin when you need it makes all the difference. So, if you are looking for a rubbish removal service in Oyster Bay, then contact Dumpers Handybin, we have you covered.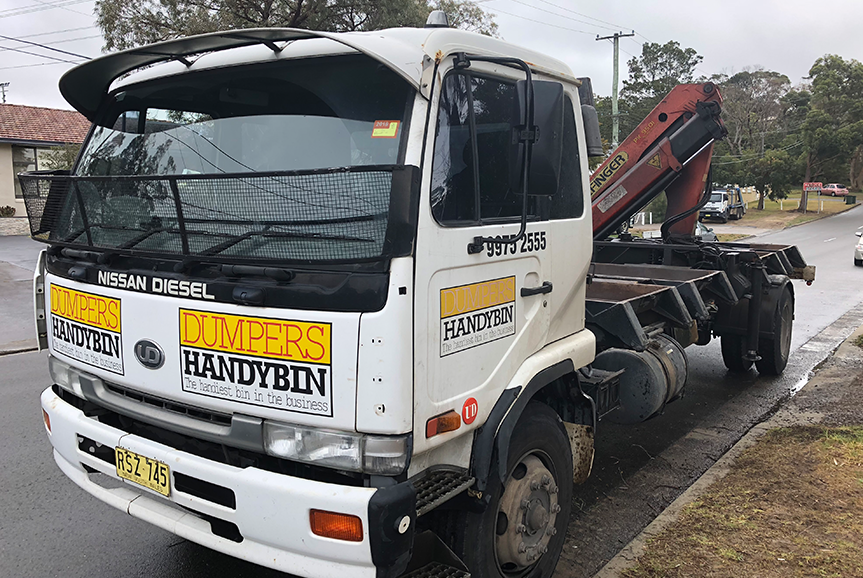 When you need rubbish removal in Oyster Bay, trust the pros at Dumpers Handybin to make your space clean and clear rubbish removal specialists can accommodate all types of bins and debris containers of every shape and size.

Dumpers Handybin was invented so that there would be no more excuses for people not to properly dispose of their rubbish. Dumpers Handybin will take the hassle out of your rubbish removal problems by providing a remarkably simple but extremely practical solution, combined with a cost-effective service.
The Best Price to Quality Ratio
We know that for many people price is a big concern. It is for this reason that we have worked hard to provide a cost effective and for the most part a competitively priced services across the city.
We have done this all the while ensuring that we never cut corners that matter most to our clients. Our attention to every detail from delivery to payment for your skip bin ensures a hassle free experience and one which will make you join an ever increasing league of customers who choose us over many others.
Dumpers Handy Bins service the Sydney metropolitan area – specialising in the Sutherland Shire and Central Coast.
We have all types of bins to serve your needs, including mini bins, skip bins, rubbish bins for hire. Dumpers Handy Bin also offer a rubbish removal service for your convenience. We are a bin hire, mini bin and rubbish skip company based in Sydney.
Highly competitive rates

Exceptional customer service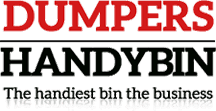 Same day turn around

Mixed or heavy-load specialists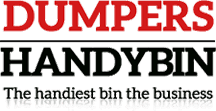 Highly competitive rates

Exceptional customer service
Same day turn around

Mixed or heavy-load specialists
Why opt For Rubbish Removal?
It is important to get rid of your rubbish, even if you believe it is not important for your home or garden. Every day you throw away food, clothes, children's toys, and other household products that could be used in your own cooking, gardening, beautification, or other projects. This juggling act of collecting, processing, and transporting materials from home to a local waste management facility takes a significant amount of time and energy. For rubbish removal in Oyster Bay, getting it right the first time takes more than just being aware of what needs to be done; you also need to decide on where your attention will be directed.


What advantages do you get from choosing Dumpers Handybin?
Well, for one thing, we offer a lower price than you can find in the market. In addition, we have stronger materials and a tougher build than our competitors. We are guaranteed to hold an impressive amount of weight and the quality plus the price added together means that we are the best dumpers on the market.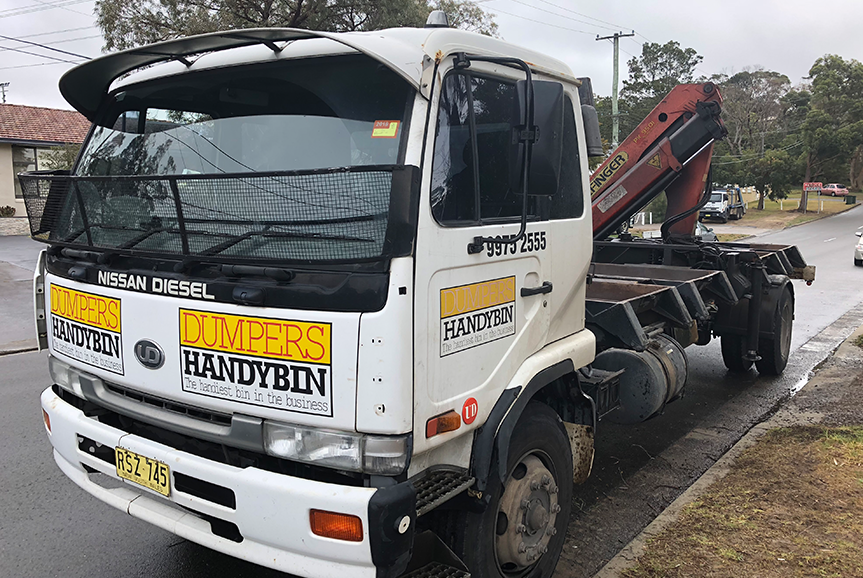 We are offering rubbish removal and waste management services tailored in Oyster Bay to suit your domestic or commercial needs. We operate throughout Sydney using state-of-the-art machines and vehicles to remove your waste efficiently, effectively, and responsibly. We also pride ourselves on being a green service.

Our roll off containers, also known as Dumpsters, are available to all residents of Oyster Bay. All you need to do is make a phone call and we'll take care of the rest. We will remove anything from a single piece of furniture to all of your trash in an instant. This service is a great choice if you are having a home remodel, setting up a warehouse or office or have any kind of large-scale project that requires significant amounts of waste removal.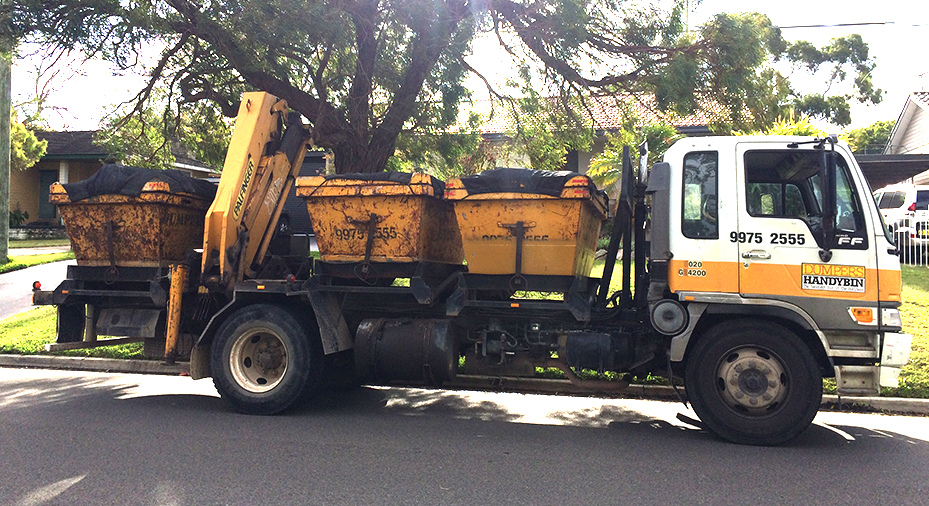 We are nearing 3 decades of experience, but we are not tired yet. If anything, we just keep getting better and better. We tend to surpass ourselves every time we work on a new contract and that's why we are the most efficient rubbish removal service in Oyster Bay. Don't believe us? Find out by contacting us on 02 9056 8108 and talk with our customer executive right now.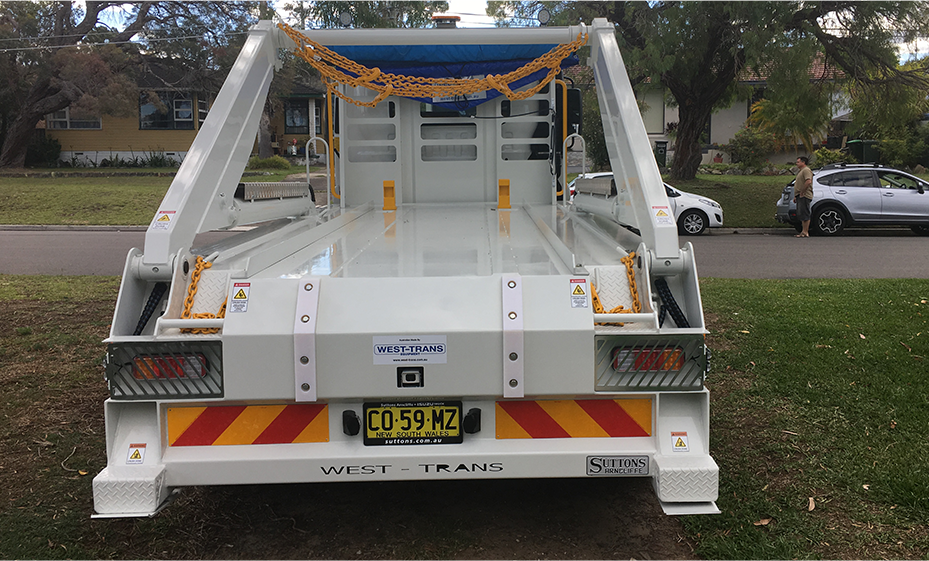 are you getting what you paid for?
Dumpers Handybin Guarantees |
100% Customer Satisfaction
Dumpers Handybin (owned and operated by Goodskips Pty Limited) is a dynamic waste management company, specialising in skip bin hire and rubbish removal services that offers efficient and economical rubbish removal and disposal. Proudly Australian owned since 1987.