Tailored Skip Bin Hire in Bunnings, North Sydney
Are you looking for a trustworthy skip bin hire in North Sydney? Skip hire services have gained substantial momentum in recent times. It's not easy to remove all the waste from your premises after commercial or residential remodelling- all by yourself. This is the reason why waste management companies have ended up garnering such an important place today.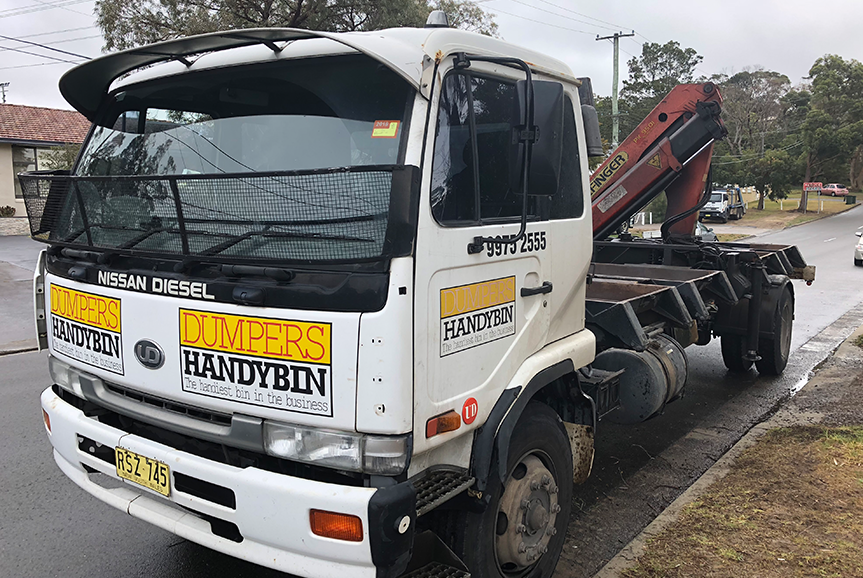 Dumpers Handybin remains one of the leading companies engaged in skip bin hire in north Sydney today. We are more than a 30-year-old company renting out skip bins and offering quality rubbish removal services. We understand the complications of proper waste management:
It's time-consuming.
It's difficult to differentiate between the recyclable and non-recyclable waste.
It entails the risk of dealing with hazardous waste.
Our team of professionals is adept at carrying out safe and efficient waste management within a desirable timeframe. There are not one but several reasons why we are counted amongst the top-ranked companies engaged in skip bin hire in north Sydney.
The Best Price to Quality Ratio
We know that for many people price is a big concern. It is for this reason that we have worked hard to provide a cost effective and for the most part a competitively priced services across the city.
We have done this all the while ensuring that we never cut corners that matter most to our clients. Our attention to every detail from delivery to payment for your skip bin ensures a hassle free experience and one which will make you join an ever increasing league of customers who choose us over many others.
Dumpers Handy Bins service the Sydney metropolitan area – specialising in the Sutherland Shire and Central Coast.
We have all types of bins to serve your needs, including mini bins, skip bins, rubbish bins for hire. Dumpers Handy Bin also offer a rubbish removal service for your convenience. We are a bin hire, mini bin and rubbish skip company based in Sydney.
Highly competitive rates

Exceptional customer service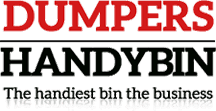 Same day turn around

Mixed or heavy-load specialists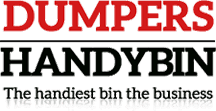 Highly competitive rates

Exceptional customer service
Same day turn around

Mixed or heavy-load specialists
Why Choose Us?
The wide availability of companies providing skip bin in north Sydney does not really make it easy for you to find one which will serve your needs in the best possible fashion. If you have already embarked on search for the same, by now you must be familiar with the common complaints against most of the skip bin north Sydney companies out there. Most of them are expensive – the quality of services rendered by them mostly not meeting your requirements. They usually do not have custom packages catering to specific needs. Most of them are not even punctual.
Finding a reliable name in skip bin hire near me, as such, remains a difficult proposition. However, with Dumpers Handybin you can consider all your worries taken care of. Everyone who has availed our services in all these years will undoubtedly endorse us for our commitment to our work and customer satisfaction. The skip bins rented by us, of course, are known for their supreme quality. We are known as "specialised" services since unlike most of the skip bin hire companies out there, our bins are loaded by crane, so we can place them in a lot of different stops instead of over walls, up on ledges etc.
So, everyone looking for skip bin hire in bunnings can get in touch with us with all their needs without worrying way too much about the prices. We not only have highly competitive prices, but we also guarantee custom packages for custom needs.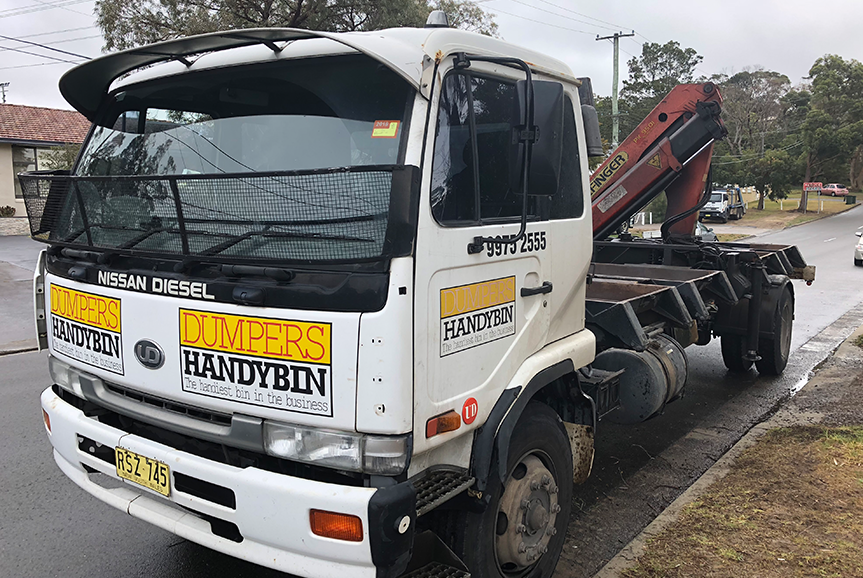 In fact, you can understand how flexible our services are once we tell you that when it comes to renting out skip bins, we will provide you the option to place your request for sizes other than the ones we usually rent (i.e., 2M, 3M and 4M). The size of the bins required may vary with the size of the project (i.e., the size of the waste which needs to be carried). This is the reason; we have made provisions for flexible choices in this regard.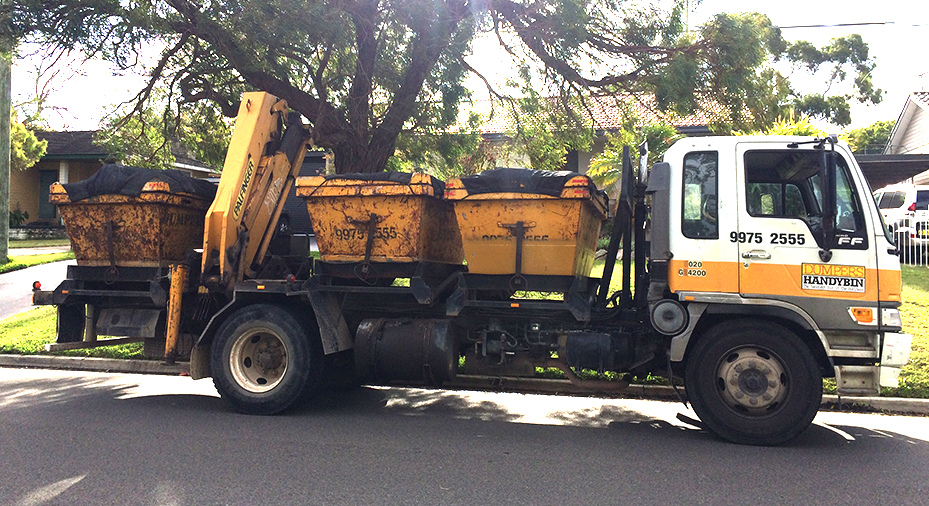 So, if you are looking for a reliable name for skip bin hire in bunnings, then do make sure you are considering our services. If you have already started your research, then we are sure that you are going to come across our name. We are usually one of the top names to surface for searches related to Bunnings in North Sydney. So, make sure that you are reaching out to us!
People who have availed our services are the biggest campaigners of our work. So, get in touch with our team with all your queries on 02 9056 8108. Our experts will also provide you with a free quote at unmatched rates for skip bin hire in Bunnings.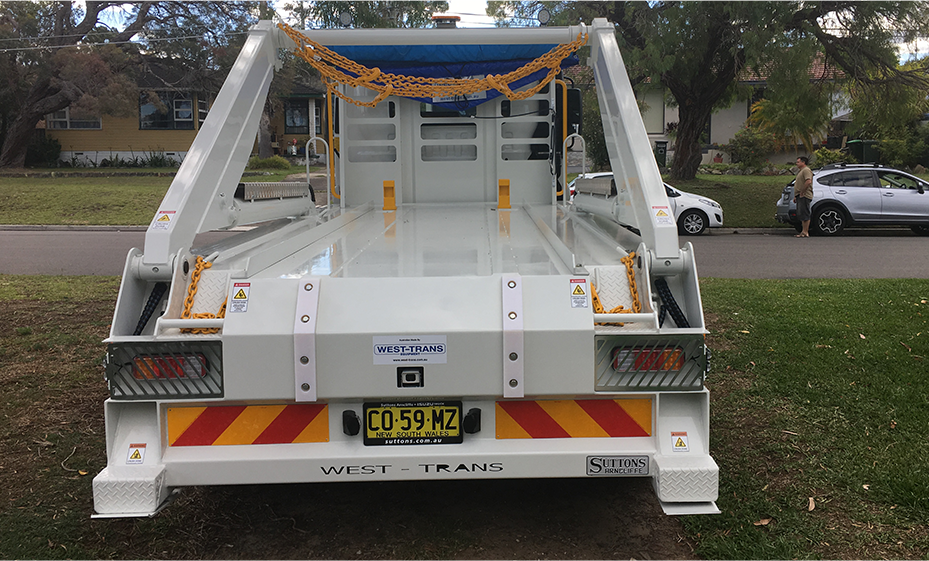 are you getting what you paid for?
Dumpers Handybin Guarantees |
100% Customer Satisfaction
Dumpers Handybin (owned and operated by Goodskips Pty Limited) is a dynamic waste management company, specialising in skip bin hire and rubbish removal services that offers efficient and economical rubbish removal and disposal. Proudly Australian owned since 1987.