Rubbish Removal Castle Hill
Clean And Clear Your Landscape with The Assistance of Rubbish Removal in Castle Hill
Are you trying to size up your rubbish for removal? Undesirable and unwanted scrap or waste may heap up and choke your fresh environment. It may take up all the space in your landscape and make it look like an eyesore. When rubbish disposal gets stressful or annoying to do it yourself. Why not call on professional rubbish removal Castle hills to do the tough job for you? The process of Rubbish collection initiates with the assembling of rubbish from the starting point itself.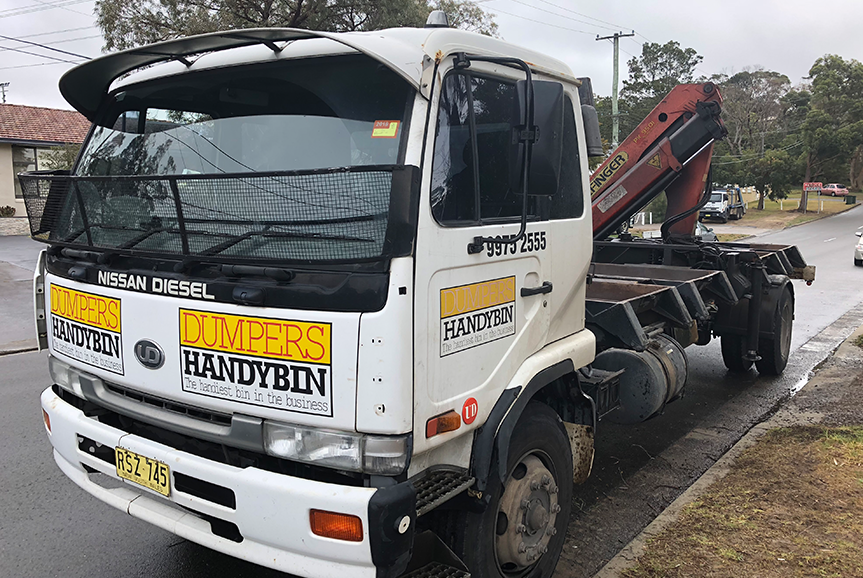 Rubbish is categorized into numerous types based on its physical manner and appearance. However, all your specific needs regarding the disposal of rubbish can be adjusted by rubbish removal in Castle hills; they will lower the probability of any commotion to your business. The dumpster of related rubbish can be lifted through a crane with the assistance of the professional of a waste collector. Lately, the rubbish is properly collected then it is transported to a suitable area adequate for disposal.
The Best Price to Quality Ratio
We know that for many people price is a big concern. It is for this reason that we have worked hard to provide a cost effective and for the most part a competitively priced services across the city.
We have done this all the while ensuring that we never cut corners that matter most to our clients. Our attention to every detail from delivery to payment for your skip bin ensures a hassle free experience and one which will make you join an ever increasing league of customers who choose us over many others.
Dumpers Handy Bins service the Sydney metropolitan area – specialising in the Sutherland Shire and Central Coast.
We have all types of bins to serve your needs, including mini bins, skip bins, rubbish bins for hire. Dumpers Handy Bin also offer a rubbish removal service for your convenience. We are a bin hire, mini bin and rubbish skip company based in Sydney.
Highly competitive rates

Exceptional customer service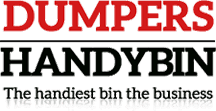 Same day turn around

Mixed or heavy-load specialists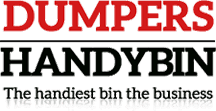 Highly competitive rates

Exceptional customer service
Same day turn around

Mixed or heavy-load specialists
The services provided consist of:
Rubbish Removal
Junk Removal
Carpet Removal
White Goods Removal
Mattress Removal
Commercial Waste Removal
Office Junk Removal
Green Waste
Renovation Waste
Household Waste
Benefits of hiring a rubbish removal company
Better space organisation: Rubbish accumulation is a part of our day-to-day life. Sometimes it is piling up without our knowledge. The vital reason for proper rubbish removal is its consequence on the space surrounding your living area. However, taking professional help might be in your best interest. By trusting rubbish removal Castle hills, you can rest assured that your space stays neat and clean. Emptying the rubbish accumulating in your home or office, you have additional space to organise and walk around.


Good ambient atmosphere: Rubbish accumulation can cause a bad odour or unclean air. It can be the origin of impurities such as mites, houses of rodents, and mildew in your landscape. Calling for expert help ensures that all your conditions will be taken care of. Dumpers handy bins provides you with the best service. They know their way around with equipment for rubbish removal.


Gives you a harmonious appearance: Not only do professional rubbish removal and cleaners have the right equipment, cleaning materials, and tools for the job they also know what works and what does not. Rubbish removal NSW gives your space its original charm back with a clean and orderly space.


Safer cleaning practice: Many make the mistake of placing old furniture, an old refrigerator, junk, broken gadgets, or broken glass materials in the backyard. This makes the rubbish pile up and messes your area. It affects the looks of your workplace or home. We take out all the rubbish that is piled up in your backyard. With the necessary safety measures. Dumpers handy bin provides a specialised service as the bins are loaded by crane, so we can place them in a lot of different stops.


Secures your physical protection: Throwing rubbish recklessly can be hazardous. If you take up the task to clean up. You may be handling sharp objects, rustic nails, glass shards, and broken groceries. However, hiring a rubbish removal NSW company to deal with this stuff will be a way towards securing your physical protection.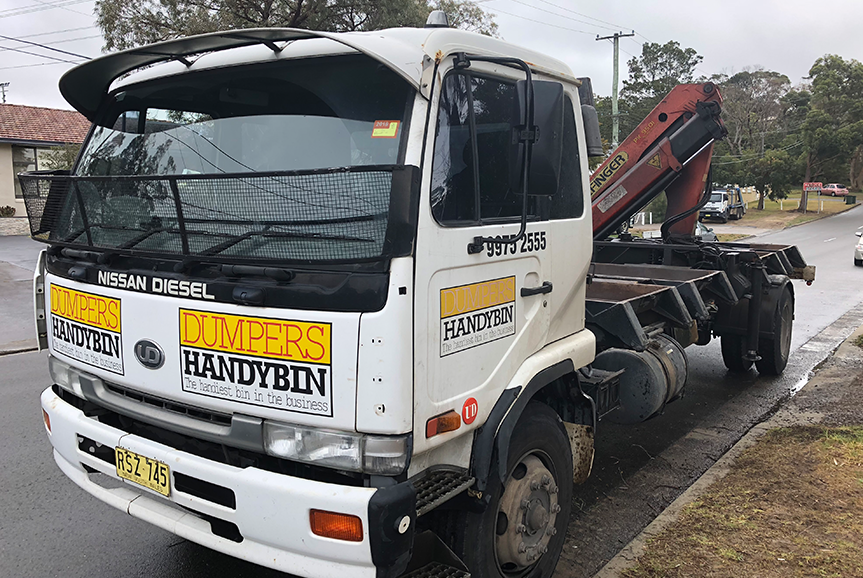 Protects your surroundings and atmosphere: One of the biggest concerns when it comes to rubbish removal is health and sanitation. By hiring rubbish removal, they not only will benefit you but also the environment. Proper rubbish disposal reduces the plastic and mass generation of materials. It additionally promotes composting and alternative practices that do not contribute to climatic change.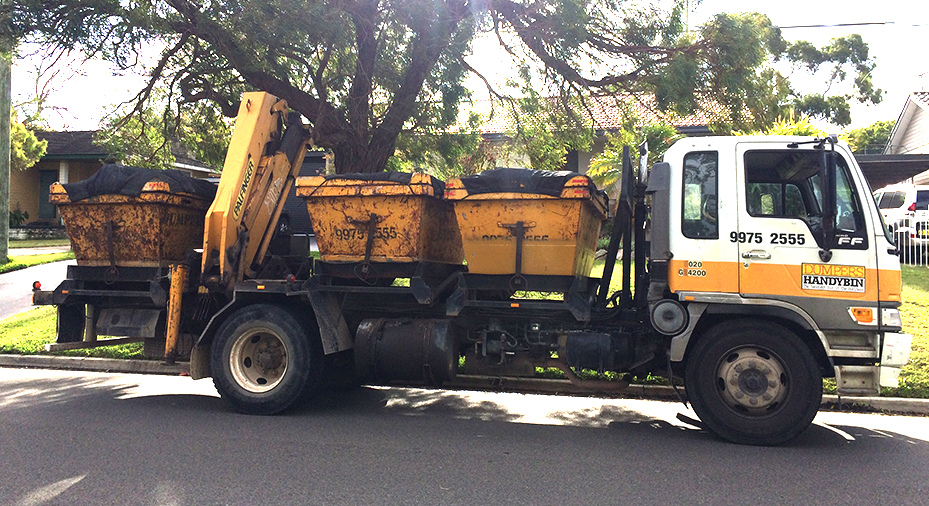 The services we deliver are to help the client to concentrate on their day-to-day duties. Dumpers Handybin will take care of your rubbish, so you do not have to. Instead of indulging yourself in the tiresome labour of rubbish removal in your home and garden. You can have the comfort of a clean home by hiring professionals like us to work. If you are looking for a reasonable service from an experienced company you can trust, then call us today at 02 9056 8108 or fill out our online form to avail our services in Castle Hills, NSW.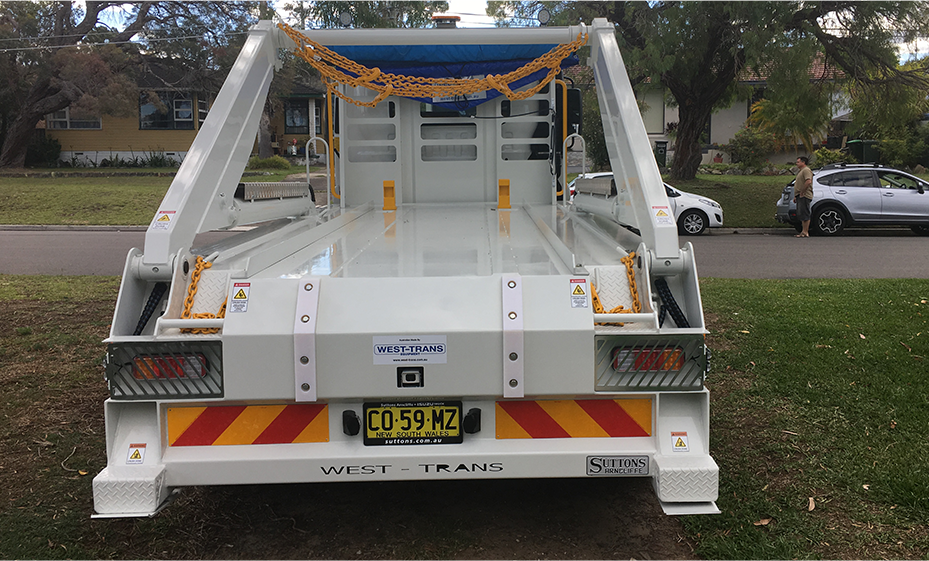 are you getting what you paid for?
Dumpers Handybin Guarantees |
100% Customer Satisfaction
Dumpers Handybin (owned and operated by Goodskips Pty Limited) is a dynamic waste management company, specialising in skip bin hire and rubbish removal services that offers efficient and economical rubbish removal and disposal. Proudly Australian owned since 1987.