Rubbish Removal St Leonards
Insured Professionals for Rubbish Collection Services in St Leonards
Are you in search of a reliable company for rubbish removal in St Leonards? Do you wish to hire a team of insured professionals for a rubbish collection service? If yes, you are at the right place and in talks with the right people for the job. Many companies offer professional services when it comes to rubbish removal in St Leonards, but they don't have insurance cover for their staff. Because of this, property owners avoid dealing with such companies. However, we have insured professionals for you to ensure that you need not pay anything extra in case something goes wrong in the event of the cleaning of junk. If any incident happens while we provide you with rubbish collection service, the insurance cover of our insured staff will cover their treatment expenses and you won't pay a penny from your pockets for the compensatory amount.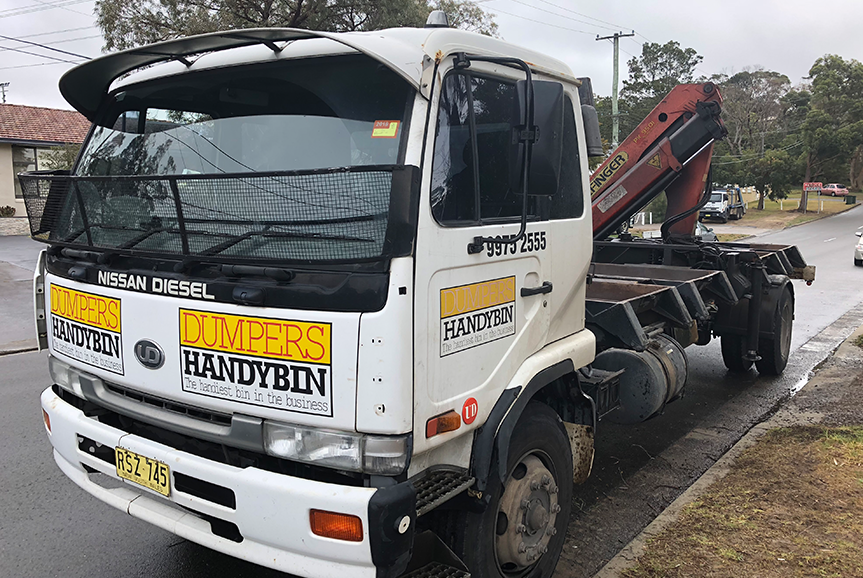 Skilled team
Most of the companies in the market offering rubbish removal services lack a team of skilled workers for the job. The workers of such companies barely have the skills to perform the job with efficiency. Contrary to this, Dumpers Handybin has a team of skilled workers who have got all the right skills to finish the task appropriately. Not just that, our workers undergo stringent training before joining our team. They are not only skilled but trained as well to leave a clean site for the property owner to work with. Their skills and training allow them to perform each job of dump removal with efficiency and in a proficient manner. Our team offers these services most economically with proper disposal of the waste and junk at the dumping site.
The Best Price to Quality Ratio
We know that for many people price is a big concern. It is for this reason that we have worked hard to provide a cost effective and for the most part a competitively priced services across the city.
We have done this all the while ensuring that we never cut corners that matter most to our clients. Our attention to every detail from delivery to payment for your skip bin ensures a hassle free experience and one which will make you join an ever increasing league of customers who choose us over many others.
Dumpers Handy Bins service the Sydney metropolitan area – specialising in the Sutherland Shire and Central Coast.
We have all types of bins to serve your needs, including mini bins, skip bins, rubbish bins for hire. Dumpers Handy Bin also offer a rubbish removal service for your convenience. We are a bin hire, mini bin and rubbish skip company based in Sydney.
Highly competitive rates

Exceptional customer service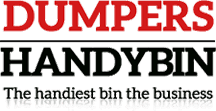 Same day turn around

Mixed or heavy-load specialists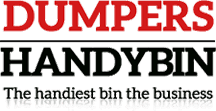 Highly competitive rates

Exceptional customer service
Same day turn around

Mixed or heavy-load specialists
Knowledgeable and experienced team
Being the leading company for rubbish removal in St Leonards, we have a team of knowledgeable workers. While we perform the job for you according to your convenience, our staff has adequate knowledge to manage & handle all kinds of waste at your site. Our rubbish collection service includes the management of varying types of waste present on a site. Many companies providing these services do not have an idea of the management & disposal of the rubbish that they remove from a property. However, our team has years of experience in the field, and they have dealt with all kinds of waste for rubbish removal jobs. The experience of our workers speaks a lot about their work and while they perform this job for you, you will get to know why we are amongst the top companies in the field in St Leonards for rubbish collection service.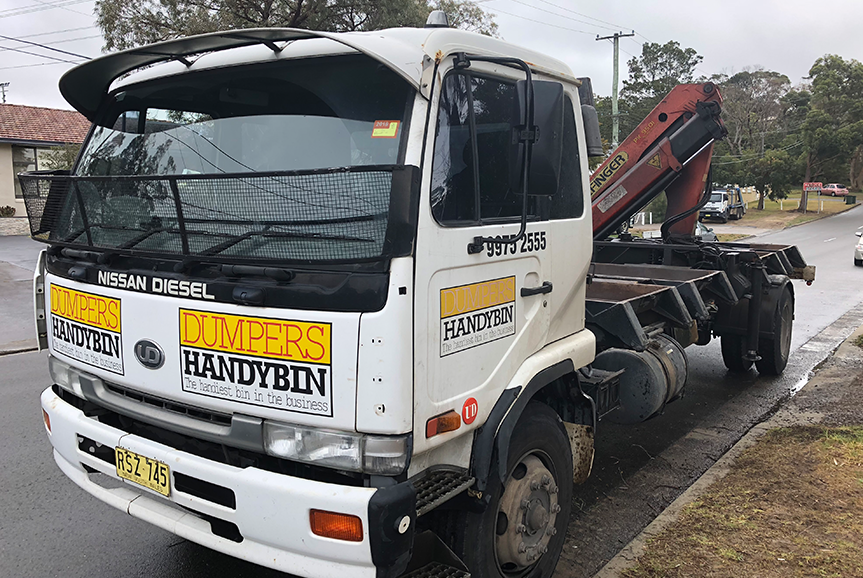 A common mistake that most companies offering a rubbish collection service in St Leonards make is that they do not have the right tools and proper equipment to perform the task. While a company is in this field for rubbish removal tasks, it must have the right equipment and should be capable enough to perform these tasks in the right way. Without the right tools and equipment, no company can provide you with the desired results. With that, we have all the equipment and machinery required to complete these tasks and provide you with fruitful results. We keep an eye on the latest machinery in the market and ensure that we make use of these machines and equipment as we remove the waste from your property.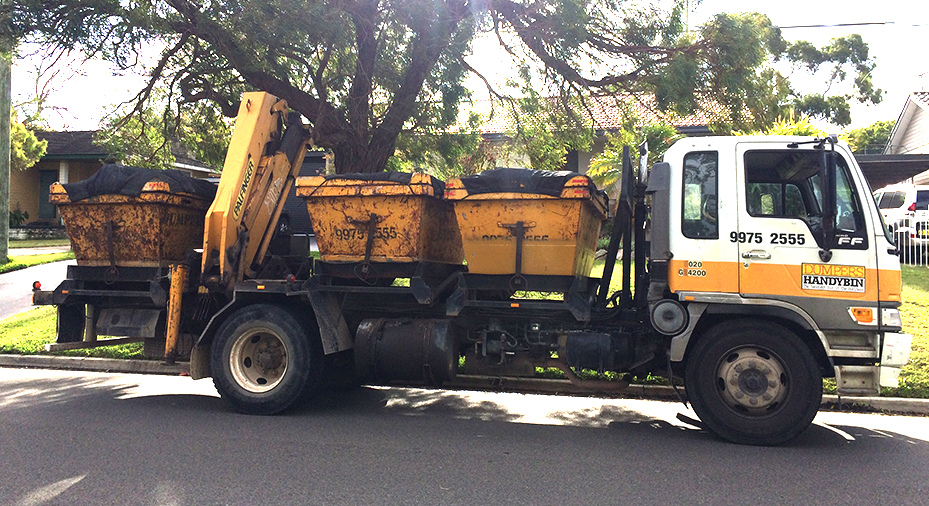 Disciplined and punctual team of workers that will work on collection and removal of rubbish for you.
A dynamic waste management company that offers promising services.
Experts to do the task for you.
A leading company that will never give you a chance for complaining.
Get in touch with us on 02 9056 8108 for all your commercial and domestic rubbish removal services in St. Leonards. We guarantee to provide you tailored services at the most affordable rate.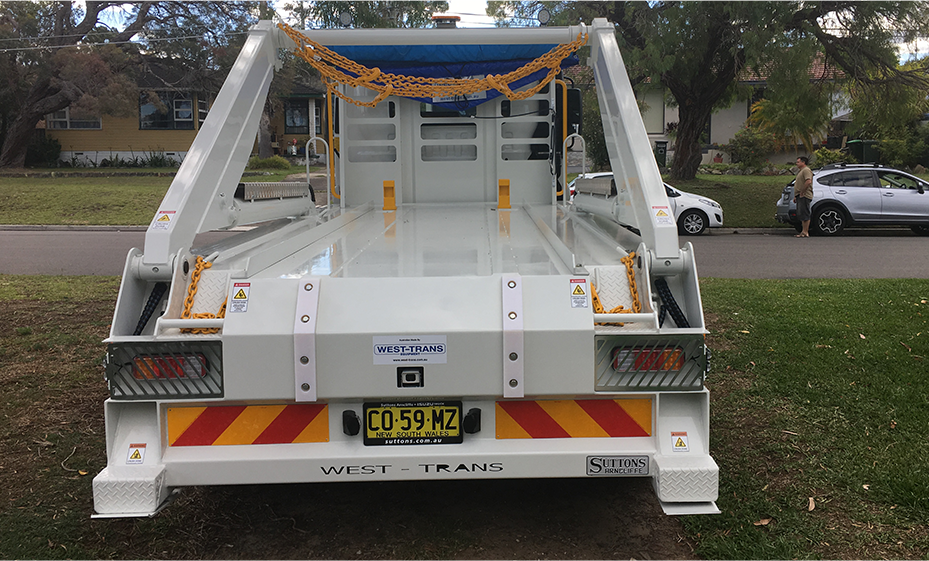 are you getting what you paid for?
Dumpers Handybin Guarantees |
100% Customer Satisfaction
Dumpers Handybin (owned and operated by Goodskips Pty Limited) is a dynamic waste management company, specialising in skip bin hire and rubbish removal services that offers efficient and economical rubbish removal and disposal. Proudly Australian owned since 1987.