Rubbish Removal Bella Vista
Let Us Handle Your Rubbish Removal and Take a Load Off at Bella Vista
How do you handle your rubbish removal? Even if it's garden waste or household trash do you take care of it yourself? There are many tactics to get rid of the rubbish that is accumulated in your backyard, office place, household, etc. The rubbish disposal is always stressful and comes in with lots of baggage. Is it necessary to go through all this? Give thought to hire a rubbish removal Bella vista company to handle your rubbish? Reasonably, there are advantages to hiring rubbish removal specialists. They reduce your workload and stress of cleaning and maintaining the space. Hence the most important part of this whole process is that they are professionals. They know their work better than us.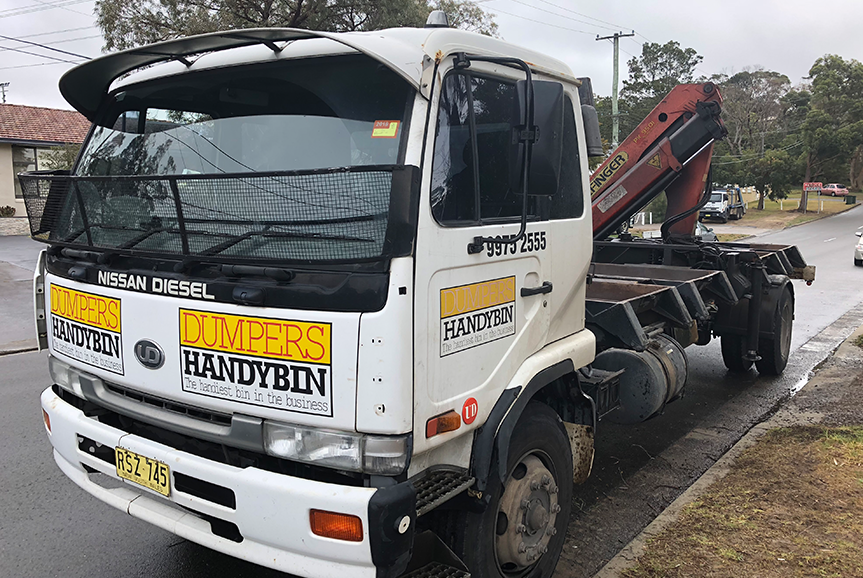 Our motive:
Dumpers handy bin strive with the motive that rubbish removal is the method to create an untidy and rubbish heaped landscape or place to regain its original form. It is to magnify the area and clean the environment that already exists! We are motivated to work harder for our customer's satisfaction. We also built a business founded on client's reviews and commitment to contributing extraordinary and reliable services.
The Best Price to Quality Ratio
We know that for many people price is a big concern. It is for this reason that we have worked hard to provide a cost effective and for the most part a competitively priced services across the city.
We have done this all the while ensuring that we never cut corners that matter most to our clients. Our attention to every detail from delivery to payment for your skip bin ensures a hassle free experience and one which will make you join an ever increasing league of customers who choose us over many others.
Dumpers Handy Bins service the Sydney metropolitan area – specialising in the Sutherland Shire and Central Coast.
We have all types of bins to serve your needs, including mini bins, skip bins, rubbish bins for hire. Dumpers Handy Bin also offer a rubbish removal service for your convenience. We are a bin hire, mini bin and rubbish skip company based in Sydney.
Highly competitive rates

Exceptional customer service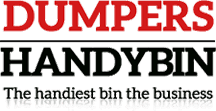 Same day turn around

Mixed or heavy-load specialists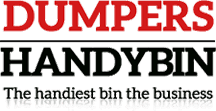 Highly competitive rates

Exceptional customer service
Same day turn around

Mixed or heavy-load specialists
The type of rubbish volunteer for:
We eliminate any type of rubbish whether it is commercial, economical, household, builders, domestic, etc.
We can get rid of surplus office furniture.
Machines
Junk and rubbish on the site.
Trash from apartments
Junk from condos, co-ops
Strata title properties
Townhouse's rubbish.
Backyard junk etc.
Dumpers handybin work hand in hand with their customers' needs. Inner-city, renovation, building sites, and construction workflow planning, we work with our customers' every available need.
Time-saving:

Selecting, picking, sorting, removing, disposing, and cleaning the landscape or place. These all can be covered under the rubbish removal company. It is time-saving and stress-free. Handling your rubbish needs time and patience that you may lack. Reasonably, that's why people hire professionals in the first place: to direct and clear a difficult task for which there are professionals! These rubbish removal companies mostly approach you on the same day and get rid of all the trash. Rubbish removal professionals are well trained to clear out any rubbish and dispose of it in a better manner. You will be guaranteed a clean home.

We provide a hand in hand recycling service:

When you hire dumpers handybin, we guarantee that the rubbish products will be recycled in the right manner. Where we can drop off the rubbish removal products for recycling purposes.

We recycle:

Computers
Appliances
Printers
Copy machines, copiers.
Monitors
Networking equipment
Other big bulky computer machinery, etc.

So please call upon us. We take all the precautions to recycle and be eco-friendly.

Free quota and affordable services:

We provide a free quote to all our customers that need rubbish removal services. As per the availability of our trucks we provide same-day service. Therefore, hiring professional rubbish removal Bella vista services that will save you both time and money.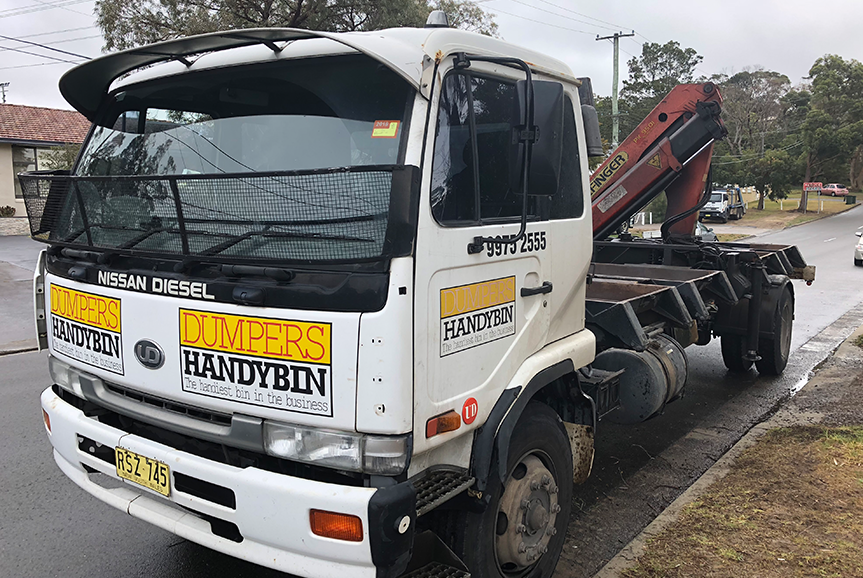 Safe removal:

Professional rubbish removal knows how to dispose of different types of rubbish waste. We provide experienced and expert services in rubbish removal. Also, dumpers are a specialised service as the bins are loaded by cranes, so we can place them in a lot of different stops. You can count on us. Choosing our service will not only assure you the safe rubbish removal but it will also save your time and money.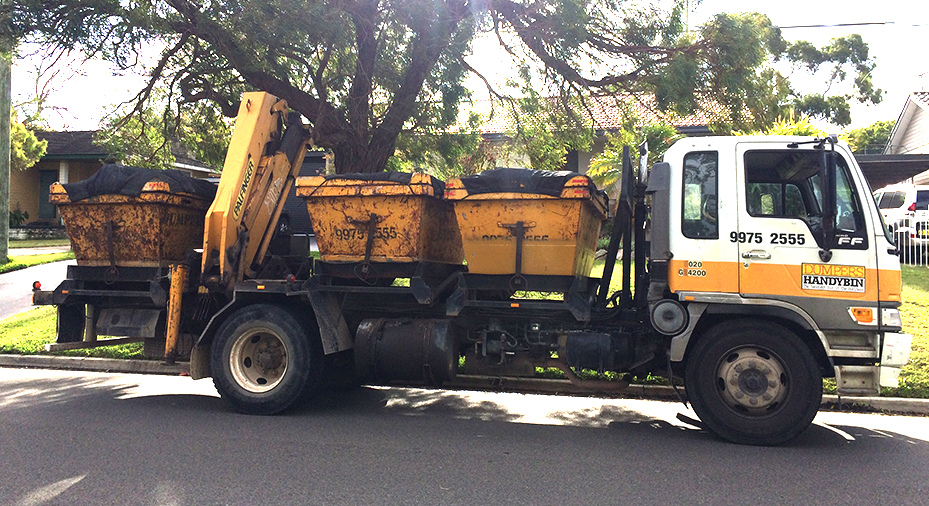 Several benefits tag along with hiring us a rubbish removal company in Bella Vista. All these advantages sum up saving both time and money. We will properly recycle all the rubbish. We guarantee you safe rubbish removal and disposal. If you are checking out for reliable and affordable service from an experienced company you can trust, then call us today at 02 9056 8108 or fill out our online form to get premium quality rubbish removal services in Bella Vista.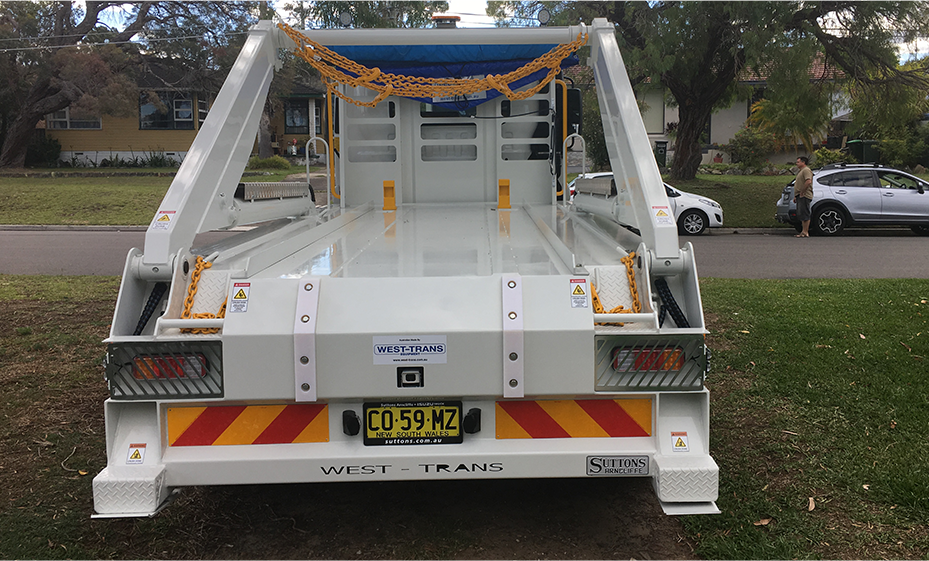 are you getting what you paid for?
Dumpers Handybin Guarantees |
100% Customer Satisfaction
Dumpers Handybin (owned and operated by Goodskips Pty Limited) is a dynamic waste management company, specialising in skip bin hire and rubbish removal services that offers efficient and economical rubbish removal and disposal. Proudly Australian owned since 1987.