Rubbish Removal Baulkham Hills
Most Organised Rubbish Removal Services in Baulkham Hills
The task of rubbish removal is often considered a daunting and time-consuming task by many people. While many people look forward to getting the rubbish removed from their property, they drop the plan when they find it to be a job of stress and encounter a bad experience while in talks with various companies for rubbish removal in Baulkham Hills. As distressing as it might look, the job is easy when you have the right people by your side to do the task for you. Dumpers Handybin is the No. 1 company for junk removal in Baulkham Hillsas we meet the expectations of the people and provide them with the results that satisfy them. Your satisfaction is our utmost priority, and we make sure we fulfill your needs.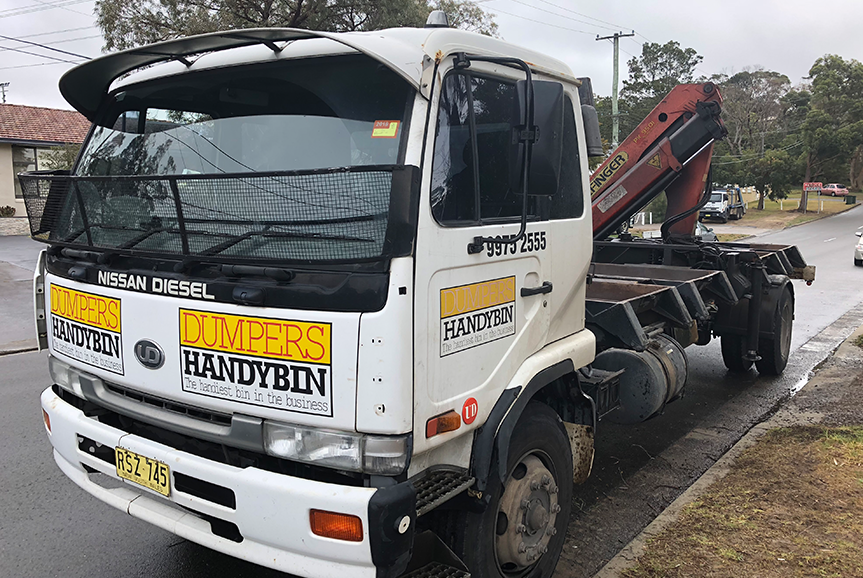 Scheduled work
While many other companies might be taking a lot of your time for rubbish removal in Baulkham Hills, we are not one of those people who wish to or intend to waste your valuable time. Our team always works according to the schedule that you want us to stick to. We know not all companies will offer you the flexibility that you desire and hence, our company does that for you. If you are a person on a tight schedule and aren't available on the weekday for a pickup, you can ask us to schedule the pickup in the evening or on the weekend. Our team will always be all ears to your demands and schedule the pick-up at a time that is suitable for you. We will work according to the time when you want us to. You may let us know your needs and we will try our best to fulfill them.
The Best Price to Quality Ratio
We know that for many people price is a big concern. It is for this reason that we have worked hard to provide a cost effective and for the most part a competitively priced services across the city.
We have done this all the while ensuring that we never cut corners that matter most to our clients. Our attention to every detail from delivery to payment for your skip bin ensures a hassle free experience and one which will make you join an ever increasing league of customers who choose us over many others.
Dumpers Handy Bins service the Sydney metropolitan area – specialising in the Sutherland Shire and Central Coast.
We have all types of bins to serve your needs, including mini bins, skip bins, rubbish bins for hire. Dumpers Handy Bin also offer a rubbish removal service for your convenience. We are a bin hire, mini bin and rubbish skip company based in Sydney.
Highly competitive rates

Exceptional customer service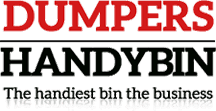 Same day turn around

Mixed or heavy-load specialists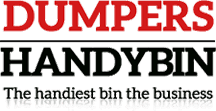 Highly competitive rates

Exceptional customer service
Same day turn around

Mixed or heavy-load specialists
Same-day services
Many people in this era barely have time to wait and often look for companies providing rubbish removal on the same day. While there are numerous companies in the market offering these services, hardly a few of them provide same-day services. If same-day service is your biggest requirement and you want the team to remove the junk immediately, we are available for you. Dumpers Handybin will make every effort to ensure that your demands are heard of and fulfilled then & there itself. You can contact our team and they will be readily available at your site to collect the junk and dispose of the same without wasting your time.
Convenience guaranteed.
Most of the property owners seek convenience as they plan to hire a team for rubbish removal. Well, we offer you the convenience that you want, and people have been relying on us for their needs over & over again. We have been in the industry for many years and carved a niche for ourselves. Our services helped us evolve as a leading company when it comes to the removal of junk and waste. If the skip bin is not the option you prefer, our team is here to offer what you want. We are your perfect alternative if you wish to avoid skip bin hires in Baulkham Hills.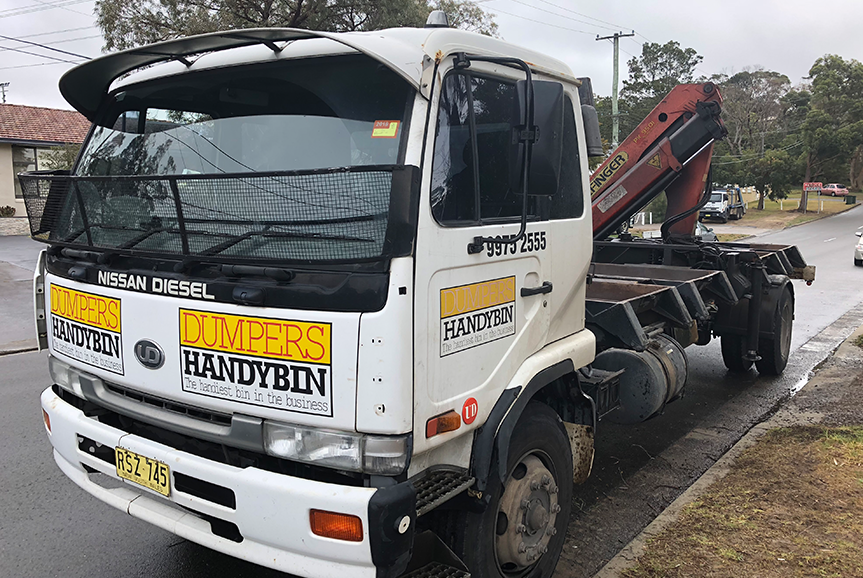 Timely services with quality results.
A skilled and efficient team that performs rubbish removal for residential and commercial properties as well.
Our team removes all types of waste including electronic waste, garden waste, kitchen appliances, office tables & chairs, tyres, junk furniture removal, hard cardboard boxes, and all types of debris materials.
After completing the work, our team cleans the mess on your property and gives you a clean site to work on.
We carefully dispose of the rubbish at the recycling and disposal centres in Baulkham Hills.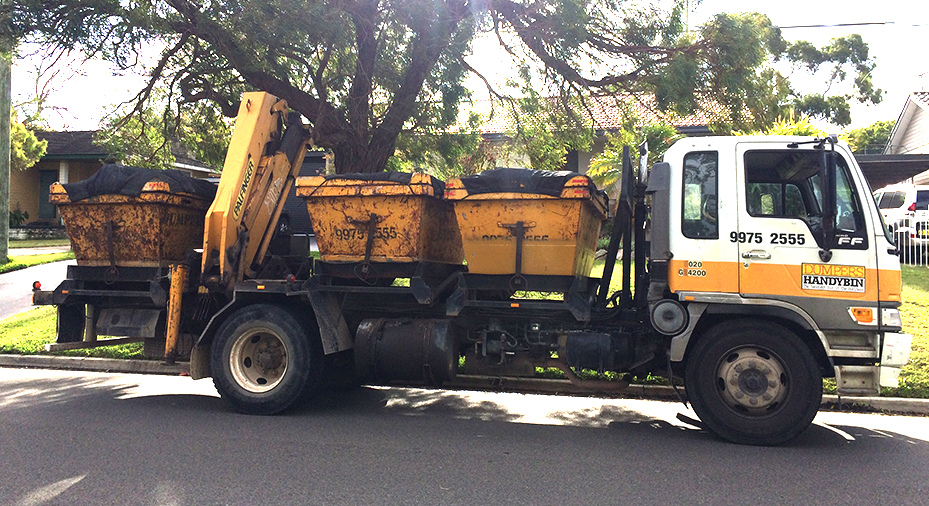 Contact us on 02 9056 8108 for a same-day rubbish collection and value for money service in Baulkham Hills Our professionals will ensure to get your job done hassle-free.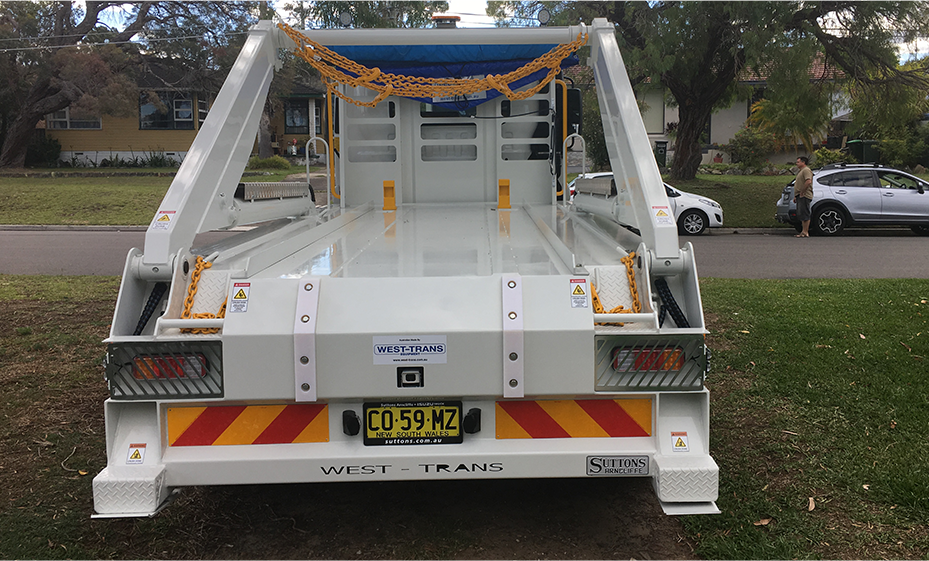 are you getting what you paid for?
Dumpers Handybin Guarantees |
100% Customer Satisfaction
Dumpers Handybin (owned and operated by Goodskips Pty Limited) is a dynamic waste management company, specialising in skip bin hire and rubbish removal services that offers efficient and economical rubbish removal and disposal. Proudly Australian owned since 1987.