Make Skip Removal Hassle-Free with Skip Bin Hire Service in Gymea from Dumpers Handybin
Whether you want to clean your garage, want to clear your site, or want to set up your garden for planting and hauling the compostable material away, or want to clear the broken-down roots, weeds, leaves, and other items, a good skip bin hire service can help you to get rid of the rubbish in Gymea. We also have specialization in handling large items like lumber, plumbing pipes, fiberglass insulation, gyprock, scrap metal, and more. We know removing rubbish from your home can be an expensive and time-consuming job. So, we offer a cheap skip bin hire service in Gymea to make the rubbish removal job hassle-free while being within the budget.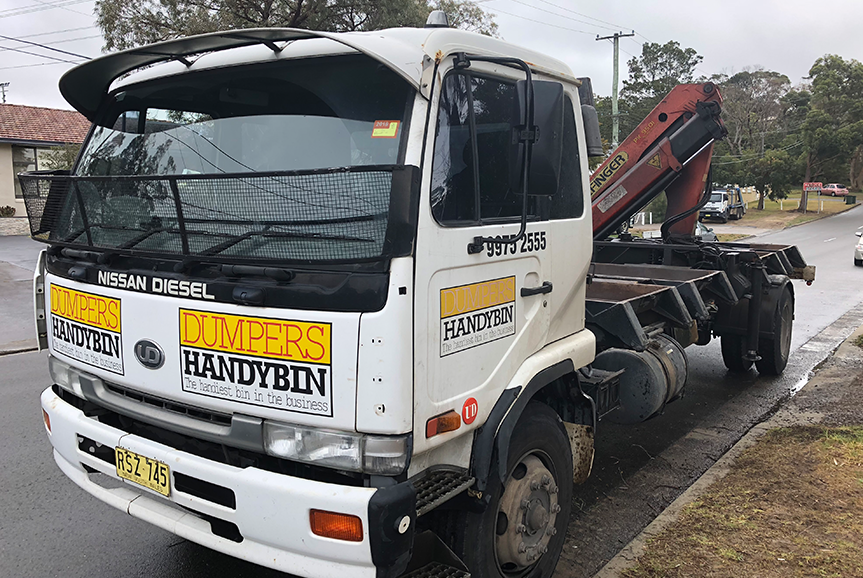 The most reliable and custom-tailored skip bin hire service as per your need:
At Dumpers Handy Bin, we specialize in offering skip bin hire service in Gymea for the complete and successful removal of residential and commercial waste. We have years of experience in the waste management and recycling industry. This experience along with our staff members' experience and our passion for a clean, green environment helps us to deliver custom-tailored and excellent service to all our clients both new and existing.
The Best Price to Quality Ratio
We know that for many people price is a big concern. It is for this reason that we have worked hard to provide a cost effective and for the most part a competitively priced services across the city.
We have done this all the while ensuring that we never cut corners that matter most to our clients. Our attention to every detail from delivery to payment for your skip bin ensures a hassle free experience and one which will make you join an ever increasing league of customers who choose us over many others.
Dumpers Handy Bins service the Sydney metropolitan area – specialising in the Sutherland Shire and Central Coast.
We have all types of bins to serve your needs, including mini bins, skip bins, rubbish bins for hire. Dumpers Handy Bin also offer a rubbish removal service for your convenience. We are a bin hire, mini bin and rubbish skip company based in Sydney.
Highly competitive rates

Exceptional customer service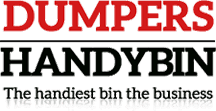 Same day turn around

Mixed or heavy-load specialists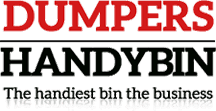 Highly competitive rates

Exceptional customer service
Same day turn around

Mixed or heavy-load specialists
At Dumpers Handy Bin, we consider picking the skips up means thinking green. And we contribute a little more towards green earth by recycling all the waste we pick up. We directly work with the transfer stations for maximizing the recycling rate for each load. We also know every property owner has some different skip bin requirements. Therefore, we offer skip bins of different sizes starting from 2M, 3M and 4M handy bins to bins of larger sizes to suit the requirements of our clients. Choosing the right size of bin for your needs is important to save both your time and money. Besides, it also helps you to pack the bin properly.
So, if you want to avail of a skip bin hire service from a company in and around Gymea that genuinely cares about you and the environment, then call us at 02 9056 8108 for cheap skip bin hire and rubbish removal. Depending on your requirements, you can opt for daily hire or long-term hire service. The knowledgeable staff members of our company hand source the skip bin suppliers, which help us to offer our clients the most comprehensive services at highly competitive rates.
Once you contact us and get a quote according to your needs, you can book our service online. The skip bin will be delivered to your place shortly after you book the service. And once the skip process is complete and you fill the bin with waste, we will collect the bin without causing hassle.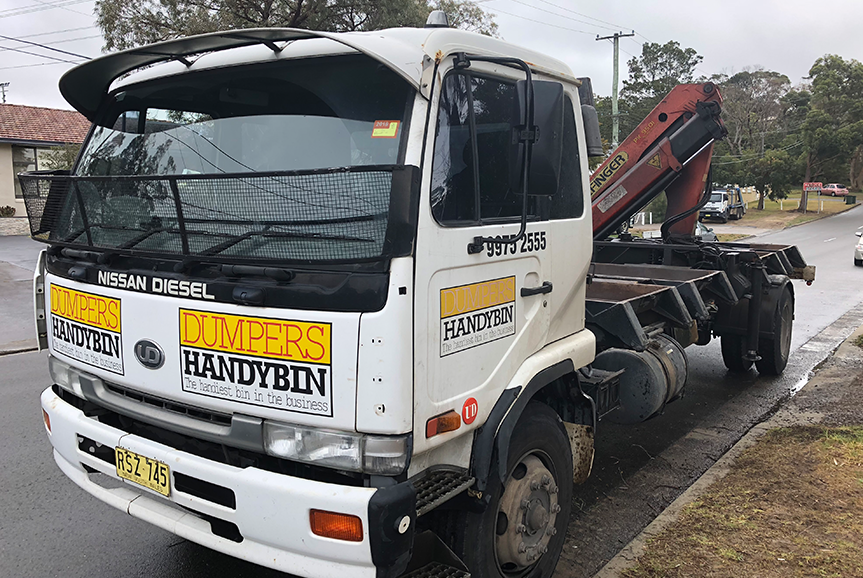 Why should you choose our service?
It is important for all of us to keep the surrounding places neat and clean to lead a healthy life. And a professional skip bin hire in Gymea service provider can help you in this job by working as your waste management partner.

At Dumpers Handybin, we offer residential, commercial, and industrial rubbish and junk removal services to keep the environment across Gymea clean and green.

We offer skip bins of different sizes. So, you can contact us and ask for the size of bin that would suit your requirements. Even if you have confusion, we will be happy to guide you.

We offer a convenient and hassle-free service of cheap skip bin hire. All you need to do to book our service is to call us and we will offer you the quote. Once you agree with the quote, we will ask for some specific details along with your skip bin requirements before offering you the service.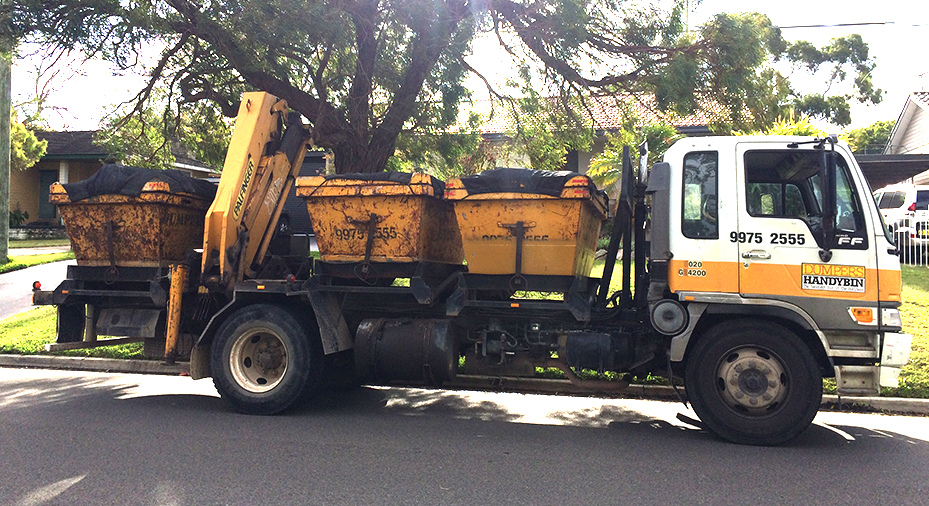 Get 2M, 3M, 4M and customised Handy Bins from Dumpers Handybin. Call us on 02 9056 8108 to get a free quote for the best services for your rubbish removal and disposal in Gymea.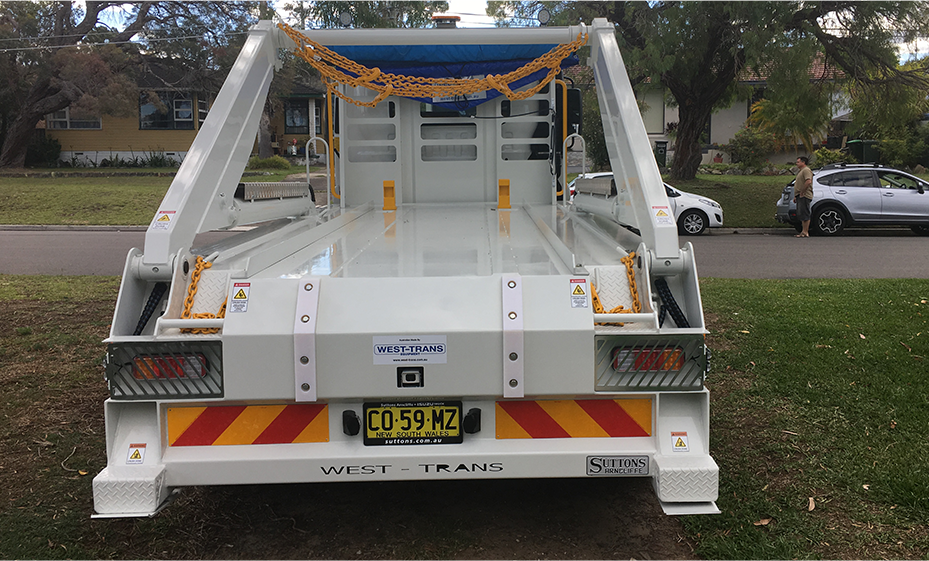 are you getting what you paid for?
Dumpers Handybin Guarantees |
100% Customer Satisfaction
Dumpers Handybin (owned and operated by Goodskips Pty Limited) is a dynamic waste management company, specialising in skip bin hire and rubbish removal services that offers efficient and economical rubbish removal and disposal. Proudly Australian owned since 1987.